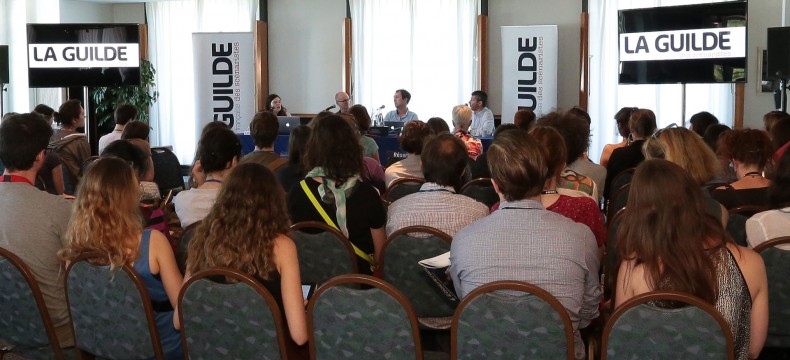 WorldWide Writing
De facto, animation is international in the way it's produced and broadcast, but also in regard to its target audience. Constraints are always there, from sheet of blank paper to finished product. Organised conjointly with La Guilde Française des Scénaristes, this conference treats the theme of writing, from a perspective of scenario and storyboard. It explores links between writing and visual elements in scenario designing and raises questions to ponder: is it fun to address international viewers? More especially, how can one write for such an audience?

Read the full summary of the conference
---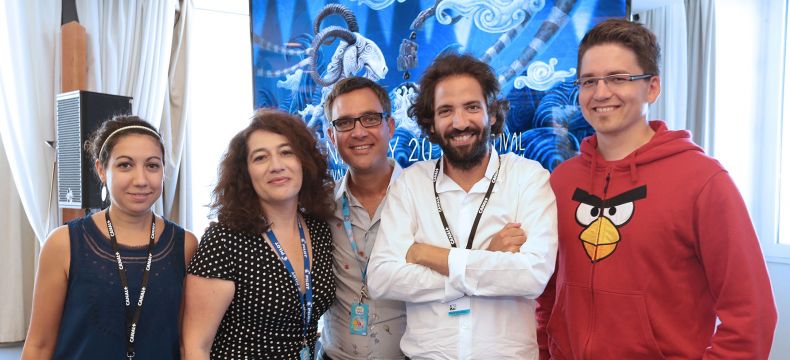 The Distribution of Animated Series Confronted with New Markets
At present, 93% of French children have a computer in their homes, 75% of American children ages 2 to 10 have a smartphone (versus 54% in 2011), and in Norway 26% of 3 to 11 year-olds own a digital tablet. The digital revolution is turning the tables on the strategies of distributors who are waging permanent battle for airing rights. The Médiamétrie viewer-rating agency presents us with the figures from its annual study, while additional speakers discuss the distribution strategy for their contents on today's markets.

Read the full summary of the conference
---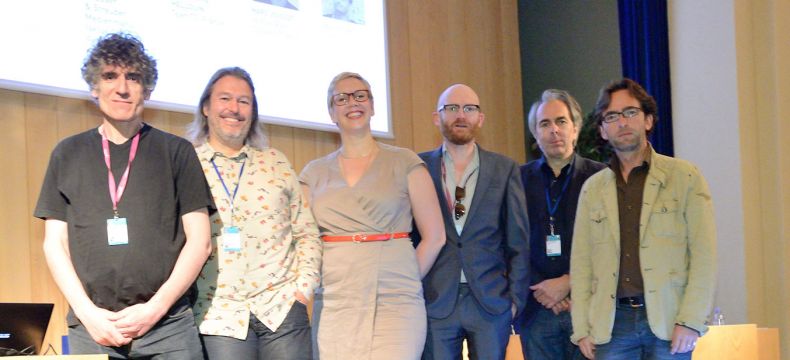 Feature films: case studies
To finance the four feature films presented at the conference, with budgets from 5.5 to 10 M€, co-productions with three to four other countries were indispensable. Only TeamTO, with Yellowbird, chose to produce all of its pictures in France, with the sound being relocated to Belgium. Aware that France is a country where "it's easier to obtain a good level of financing," Guillaume Hellouin does not reject the idea of international intervention, but for distribution. The others: Je suis bien content (A Rigged World), Knudsen & Streuber and Walking The Dog (Richard the Stork) and Cartoon Saloon (Song of the Sea) chose to relocate all or part of their film-making in relation to financial investing.

Read the full summary of the conference
---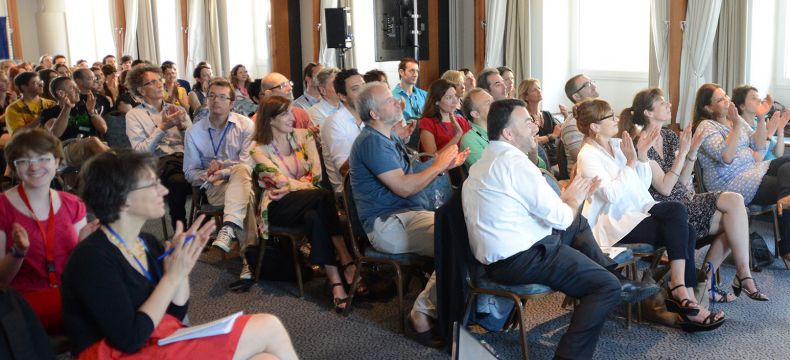 Music and Sound Design in Animation series
Our conference speakers work in post-production for animated series. They are sound designers, composers, sound engineers or directors. What roles do music and sound design play in animation? How does one go about these projects? Each speaker will explain his practices and work in illuminating the link joining graphic and sound universes. This conference is co-organised by the AGrAF, an association representing and defending animation writers.

Read the full summary of the conference
---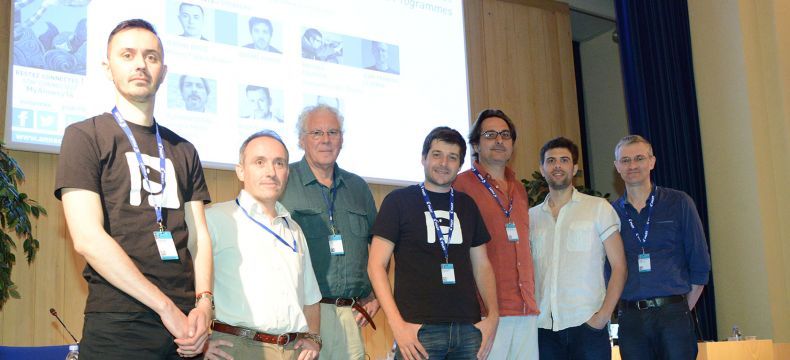 Mixed images and transgenre programmes
Long underrated by French TV stations, stop-motion animation is now back on scheduling slots, buoyant with new players who are mixing many techniques to create crossover-genre programmes.
Right now, Moving Puppet is working on the Doodleboo series which merges 2D, CGI, set-performed puppetry, motion capture and augmented reality, for a production cost of about 6,500€ a minute.
As for Double Mètre Animation, it chose to develop the Kiwi programme in a back-to-basics dramatic arts mode using Led-lit white backgrounds, and freeing itself from customary decors and camera moves.
Meanwhile Dimitri, produced by Vivement Lundi!, is a far-reaching project written by Agnès Lecreux and Jean-François Le Corre which combines a stop-motion TV series (26 x 5 min.), a TV special (26 min.) and a web-series (26 x 2 min.), in co-production with Belgium.
Normaal Animation is developing a papier-mâché nature series directed by Éric Serre and based on the sculptures of Anne-Lise Koehler.

Read the full summary of the conference
---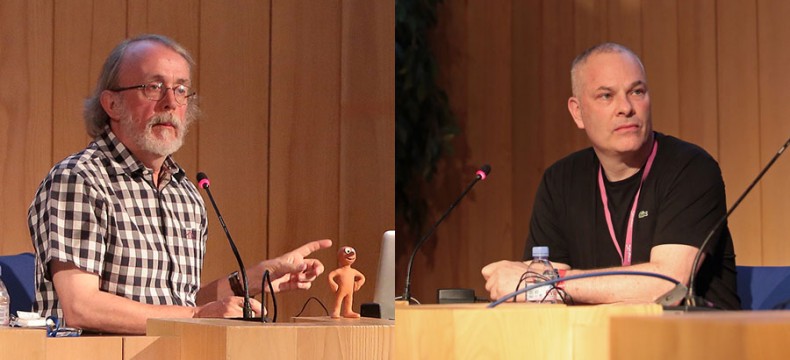 Anatomy of 2 Stop-motion Animation Studios: Aardman Animations and LAIKA
Aardman Animations was founded by Peter Lord and David Sproxton in 1972. With a permanent staff of 130 and teams of up to 300 people for feature film projects, the studio has now become a production centre with target-specific divisions: TV specials, digital production (apps, games), content design (clips, special events), merchandising/licensing and feature films.
As for the U.S.-based LAIKA studio, it mainly produces features combining stop-motion puppet work and CGI. Since LAIKA's second film, ParaNorman, it has focused on 3D (or rapid) prototyping to enhance the creation of detachable elements applicable to characters.

Read the full summary of the conference
---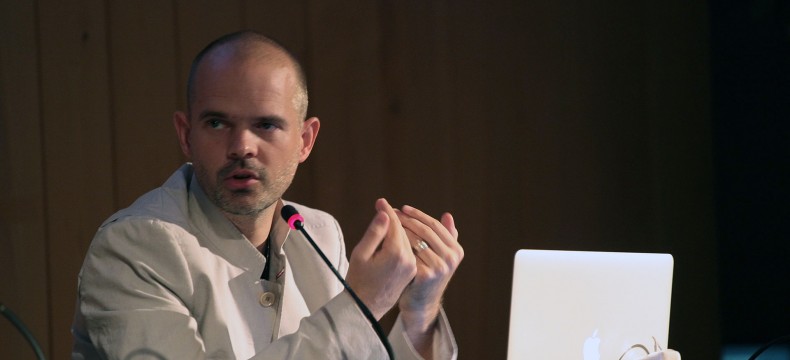 'Evolution Man' – Production Content, Procedure and Strategy
The feature film The Evolution Man, produced by Pathé, with Boréales and Marc Miance (Let'So Ya!) as executive producers, is a motion-capture film starring Jamel Debbouze and directed by him. Shot on 60 cameras on a 150m² set, it also uses special headgear for the facial motion capture or mo-cap. For financing and localisation purposes, several characters' faces were adapted from actors in Italy and China in order to draw in investment money and generate additional buzz for the film's release in these countries. All of the post-production (lighting, rendering, compositing) was done in India's Prana studio.

Read the full summary of the conference
---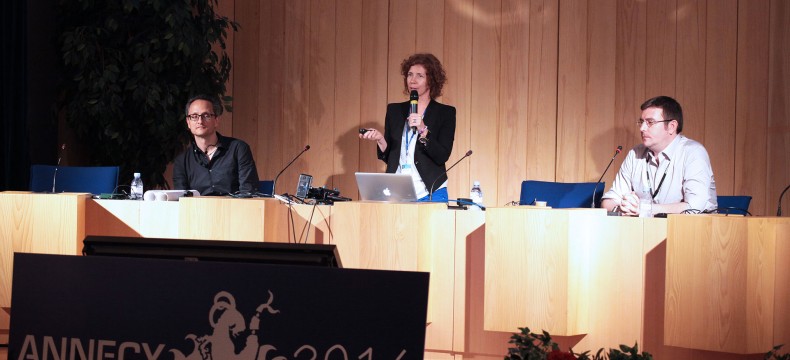 Animation by phone: How Google makes movies
Jan Pinkava and Karen Dufilho have produced two interactive and immersive short films for smartphones through Google's ATAP (Advanced Technology and Projects) programme designed to boost innovative projects for new smartphone uses. With Windy Day and Buggy Night, phone users get to play film directors since they can frame shots wherever and whenever they like. As for the narrative, it's non-interactive. This camera freedom is applied to a sequenced story then yielding in a "living movie" as the creatives call it. As for the creatives, they are a far-flung global team whose members worked in mobile and shared manner on these shorts, so far only available to Motorola customers.

Read the full summary of the conference
---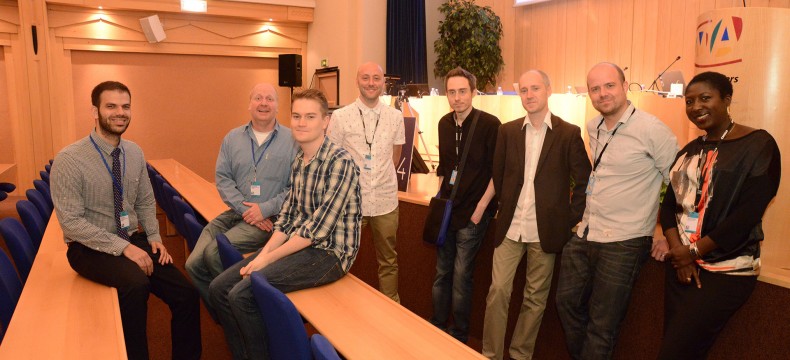 Emerging Tools
One of the obvious purposes of the conference on emerging tools is to assess new tools while yet another is to examine everything covered by the notion and definition of animation. The British studio Hibbert Ralph Animation developed Redboard, an animation previz tool that can be used from storyboarding on. Nukeygara is a young French company that markets the Akeytsu 3D software package to streamline animation by moving away from traditional rigging. The field of stop-motion animation is also innovating, thanks to the DBLG and Blue-Zoo Animation companies and 3D printing.
Video gaming is likewise a source of inspiration. Recent advances by the Unity platform prove this: visual prototyping, interactive storytelling and extended storytelling are all new horizons which include the game platform.
Last of all, the Bot & Dolly robots which magnificently served picture-making in Gravity subtly combine virtuosity and fine-tuned precision.

Read the full summary of the conference
---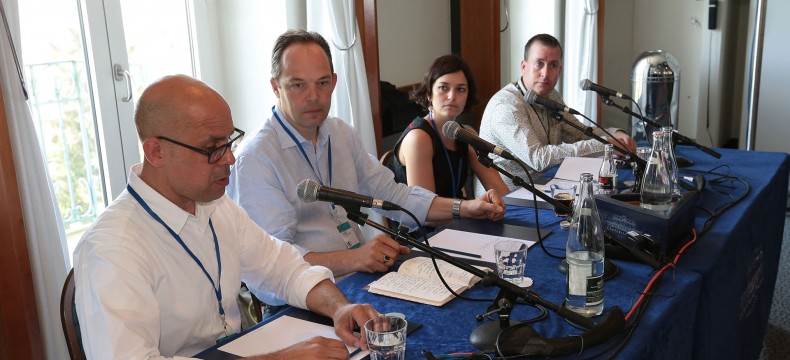 The Creative Process: How to Develop and Produce a Creator-Driven Global Hit Property
After having presented their ongoing series projects, the conference speakers stated that most of them were working on co-produced auteur-based series. Not all projects succeed globally, so it's necessary to test public preference for each one.
Broadcasters know their viewers and what they want. Dialoguing with creatives is central to the development phase so that more surface changes can be made while still remaining faithful to the original spirit of the series. In Europe the creative process focuses more on the message conveyed, whereas in the USA the power and originality of the characters is developed more expansively. "One of the great keys to success is to remain open to sources of new talents but we must also talk with kids to understand what it is they like about our stories."

Read the full summary of the conference
---
Connecting with the Public from the Production Phase: Keys to Success for a Brilliant Distribution
A number of questions are treated in this conference: how can partnerships be broached with brands, these new production players? How can investors foresee that there will be an audience for their projects? When should one start to address the issue of marketing? Who should create this relationship with audiences? The director? The distributor? Who will manage the social media pages? The speakers will attempt to answer these queries and evoke trends which they have noticed through their projects.

Read the full summary of the conference
---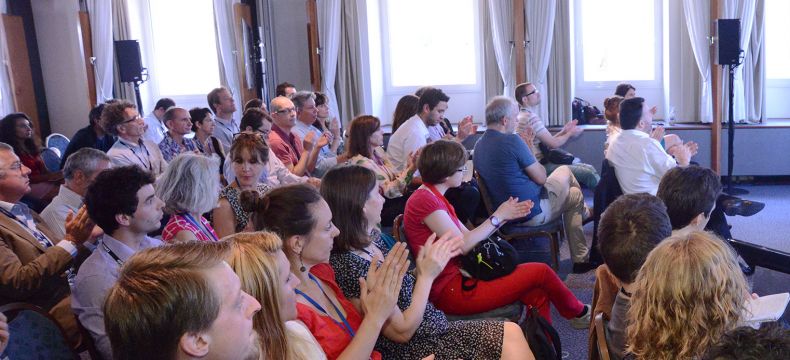 The Role of the Web in Diffusing Short Animated Films
This conference deals with the potential effects of Internet circulation in terms of creativity, aesthetics and the place of authors and directors. What are the features and specific traits of this diffusion window? How can one work with the web? What is its role in the creative process? Using numerous examples and initiatives, our panellists will thoughtfully weigh these issues.

Read the full summary of the conference
---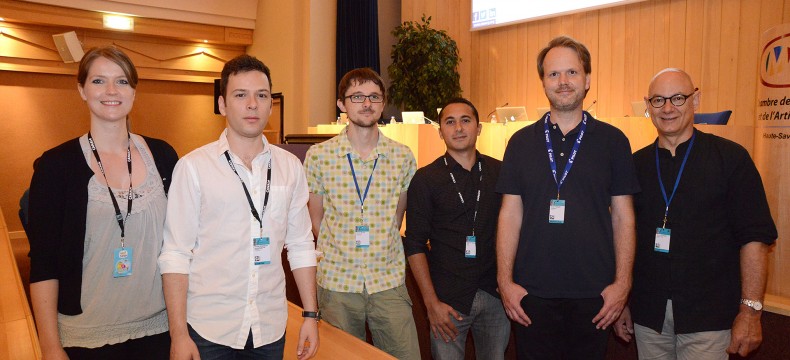 VFX
While the creative dimension is inextricable from the technical dimension, it is always what counts most, whether this concern VFX for TV series like those Pixomondo produced for Game of Thrones, or for cinema, like what MPC (The Moving Picture Company) did for Godzilla or Maleficent. Skeletons, riggings and notions of scale are major items of a production. These things must all be foreseen as far upstream as possible since they have extensive repercussions on the animation. For Framestore's Nicolas Scapel, who worked on Gravity's VFX, "You must do a great deal of prototyping and blocking just as soon as you're convinced the shot is right".

Read the full summary of the conference
---