Animation du Monde

Summary
Explore the sensitivity, creativity and potential of creators of projects from emerging countries in animation with the Animation du Monde Pitch Sessions.
Animation projects "without borders"
Annecy has always sought to spotlight countries with a limited capacity for the production of animation projects. With this in mind, the Animation du Monde Pitch sessions were created in 2015. Due to their success, they have become a category in their own right within the Mifa Pitches for 2016.
Now, writers, animators or filmmakers can submit a short or feature, TV series or transmedia animation project either as a personal piece of work or through a structure put in place in their home country.
This also gives Annecy and the Mifa the opportunity to continue the initiatives set up for young talents by offering them the possibility to acquire funding, co-production deals or work collaborations for their projects, while also giving the creators the chance to take part in an international event they would normally not have access to.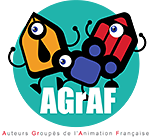 In 2017, these filmmakers-in-the-making will be given an extra boost from the AGrAF (les Auteurs groupés de l'animation française). As partners of the Annecy Festival, representatives from the association will be here on behalf of artists who encourage creation and promote networking and solidarity amongst fellow professionals.
Three members from the AGrAF (graphic artists, filmmakers and screenwriters), Claire Fouquet, Fabienne Gambrelle and Éric Vanz de Godoy, participated in the selection of winning projects and will coach the Animation du Monde participants during a writing workshop to help them prepare for their presentations to a live audience during the Mifa Pitch sessions.
African Animation Network
The African Animation Network (AAM) kicked off the first Pan-African Animation du Monde pitching competition in 2017 in partnership with the Mifa. Through AAN's partnership with DISCOP Markets, AAN hosted two semi-finals in Abidjan and Johannesburg with the Continental Final at DISCOP Johannesburg. The inaugural Pan-African Animation du Monde received 50 projects from 8 countries. The Continental Final at DISCOP Johannesburg saw 6 projects compete for one of two places to pitch at the 2018 Mifa Pitches Animation du Monde finale at Annecy in 2018.
One of the two 2017 Continental Final winners, Ingrid Agbo (Togo), secured a pre-sale for her project The Tree of Palimpsest, which is currently in pre-production. Ingrid qualified through the 2017 regionals run by AAN at DISCOP Abidjan and won one of two places to represent Africa at the Animation du Monde Pitches via the Continental Finals at DISCOP Johannesburg. Throughout her journey she networked with other African animation creators who were able to help her refine her project before presenting it at the Mifa.
The 2018 Pan-African Animation du Monde preliminary pitch season saw a 200% growth in the number of events competitors could enter their project through. Through a new initiative, DISCOMICS (a joint venture between AAN & DISCOP Markets), partnerships were forged with the continent's oldest comic conventions: ICON Comics & Games Convention (South Africa), NAICCON (Kenya), and Lagos Comic Con (Nigeria). Across DISCOMICS, DISCOP Zanzibar and DISCOP Abidjan 70 uniquely African projects (a 40% increase year-on-year) were submitted for consideration.
At the 2018 Continental Finals held at DISCOP Johannesburg, Nildo Essa (Mozambique) and Dami Solesi (Nigeria) won the two places to represent Africa at the 2019 Mifa Pitches Animation du Monde at Annecy.
All the regional finalists got to work on their project with industry heavy hitters who were both judges and mentors. These included names like Alexis Ducord & Arthur de Pins (Co-directors of Zombillenium), Mike de Seve (Creative Director at Baboon Animation), Rathan Sam George (CCO of Toonz Media Group), and Géraldine Baché (Head of Education & Projects Mifa). As part of the Annecy – Mifa Animation du Monde – Skills Programme, a programme of workshops, masterclasses, one-on-one project evaluations and pitch practice sessions were run at DISCOP Johannesburg ahead of the 2018 Continental Final. Participants were given valuable insights into both improving their projects and their pitching techniques.
The 2020 Pan-African Animation du Monde preliminary pitch season has added the Accra Animation Film Festival (AAFFIA) to its roster of events. This year there is a strong focus on short film and series as it has proven to create opportunities for African producers to find both continental and international partners to work with.
The partnerships between AAN, DISCOP Markets, DISCOMICS and the Mifa have been a catalyst for African talent to be identified, mentored and introduced to African and international influencers in a territory not renowned for IP development yet rich in talent and cultures. The value of entering Animation du Monde goes far beyond winning or losing. Through it contestants build relationships, confidence to sell their projects, and most importantly the insight of international industry professionals with years of experience on projects from around the world.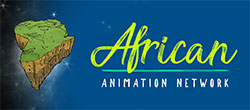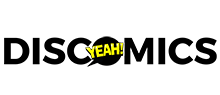 Animation du Monde IMPS
The first Animation du Monde IMPS 2019 call for projects was set in motion in September 2018 in 4 Southeast Asian countries: Indonesia, Malaysia, Singapore and the Philippines.
Initially, the very qualified French Embassy's regional audiovisual office in Singapore decided to explore the possibilities of revitalizing collaboration in the animation sector, in order to unite individuals' initiatives and highlight their often unexplored talents.
Consequently, in January 2017, a French delegation consisting of Véronique Encrenaz (CITIA/Mifa), Catherine Totems (Atelier de Sèvres), Antoine Rivière (école Émile Cohl), Jean Dorey (University Cooperation), Flore Poinsart (Faune Studio) and Cyril Le Pesant (Knightworks Studio), travelled to Singapore and Malaysia to meet the animation sector's major players, who had already been identified following several months of research.
Animators, producers, studio directors, filmmakers, government agencies' representatives, decision-makers from the university sector, students and teachers: on-site the general consensus from all the professionals was the desire for support to increase their production output and take advantage of a network to bring them onto the international stage. The technical aspects already mastered, their most sought after training needs included scriptwriting and the art of pitching.
6 finalists were selected from the call for projects' submissions to benefit from a full training week organized in Manilla (the Philippines), with support from local institutions entrusted with the audiovisual production's promotion and development: the Film Development Council of the Philippines (FDCP) and the Animation Council of the Philippines. Géraldine Baché (Head of Projects Mifa), alongside Claire Fouquet (Script Doctor) and Ron Dyens (roducer, Sacrebleu productions) they enabled each project leader to fine-tune their scriptwriting and film presentation with an entirely new perspective.
After this week of workshops, the Singaporean project by Jerrold Chong and Mark Wee, The Art of Charlie Chan Hock Chye was selected to be presented at Annecy during the Animation du Monde 2019 Mifa Pitches.