Animation du Monde

Summary

Explore the sensitivity, creativity and potential of creators of projects from emerging countries in animation with the Animation du Monde Pitch Sessions.
Gulli, official partner of Animation du Monde

Gulli is France's top children's channel, but it's also an international brand in 40 countries with spin-offs in Russia and French-speaking Africa.
GULLI AFRICA, after only 2 years of existence, has 1.4 million subscribers and has started its first coproduction with the Ivory Coast, Junior idées en or.
Building on this international development, Gulli wanted to team up with Animation du Monde in order to promote young talents from all corners of the world by helping them find partners who can bring their projects to life.
Animation projects "without borders"
Annecy has always sought to spotlight countries with a limited capacity for the production of animation projects. With this in mind, the Animation du Monde Pitch sessions were created in 2015. Due to their success, they have become a category in their own right within the Mifa Pitches for 2016.
Now, writers, animators or filmmakers can submit a short or feature, TV series or transmedia animation project either as a personal piece of work or through a structure put in place in their home country.
This also gives Annecy and the Mifa the opportunity to continue the initiatives set up for young talents by offering them the possibility to acquire funding, co-production deals or work collaborations for their projects, while also giving the creators the chance to take part in an international event they would normally not have access to.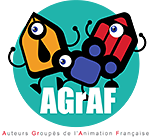 In 2017, these filmmakers-in-the-making will be given an extra boost from the AGrAF (les Auteurs groupés de l'animation française). As partners of the Annecy Festival, representatives from the association will be here on behalf of artists who encourage creation and promote networking and solidarity amongst fellow professionals.
Three members from the AGrAF (graphic artists, filmmakers and screenwriters), Caroline Attia, Claire Fouquet and Jean-Christophe Derrien, participated in the selection of winning projects and will coach the Animation du Monde participants during a writing workshop to help them prepare for their presentations to a live audience during the Mifa Pitch sessions.
Argentina
Animation! is the exclusive space for animation at the Ventana Sur Latin American Film Market. It is a unique opportunity for animation producers from the region and for professionals from other parts of the world looking to connect with Latin America.
Animation! features regional and global perspectives on animation, bringing people together to reflect on topics of interest for the industry. Projects seeking strategic alliances, special presentations, networking activities, round tables, work groups with international specialists and pitch training sessions are on the programme at this international business space for Latin American animation to project out into the world.
In alliance with the Annecy International Animation Film Festival and Market (Mifa) and the support from animation experts Heather Kenyon (SVP of Citizen Skull Productions, USA) and Natalie Altmann (CEO of Media Valley, France), two projects in development were chosen during the Animation! Pitching Sessions at Ventana Sur 2016 to be presented in Annecy during the Mifa Pitches – Animation du Monde session.
The selected projects are:
Len and the Whales' Song by Joan Manuel Millán Torres and Manuel Alejandro Victoria (feature film, Colombia/Argentina)
Chakay, Master of Two Worlds by Daniel Jácome Muñoz (TV series, Ecuador).
China
This April, CULTUREVE and NAQU Culture are co-organising a workshop in Ningbo as part of the Animation du Monde category at the Annecy International Animation Festival. After a call for projects was launched for Chinese filmmakers working in animated TV series, short or feature films, 9 projects were selected to participate in a 3-day workshop to be led by 3 French experts (Delphine Nicolini, Caroline Attia and Julien Bagnol). After the workshop and a pitch session, a winner will be selected and they will receive:
an invitation to Annecy to present their project during the Mifa Pitches – Animation du Monde session
a writing residency during the month of October, compliments of NEF Animation
financial support from CULTUREVE (as a co-producer) on the project's development
B2ES Film Group, NEF Animation, CACA Animation Studio, Youku, the French Embassy in China, the Institut Français, Les Armateurs and Supamonks Studio are all associated as partners of the event.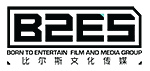 Morocco
The French-language writing residency for animation films was created in 2016 by NEF Animation, the Institut Français in Meknès and the Fondation Aïcha®. It gives French-speaking filmmakers a one-month residency in Meknès, around March-April, to make progress on the writing phase of their animation project. The selected finalists will receive a writing grant, an invitation to the Meknès International Animation Film Festival (FICAM®) and coaching from a professional.
Built on a doctrine to support emerging animation markets in Africa, the residency is meant for filmmakers from French-speaking countries with a goal of bringing as many countries from the north as the south. In 2017, partners include the National Film Board of Canada, the Anima Festival and the Institut Français in Algeria, Ouagadougou and Paris. Filmmakers from France, Morocco, Canada, Belgium, Algeria and Burkina Faso are eligible.
The Mèknes International Animation Film Festival is also teaming up with the residency programme: a pitch-prep workshop will be held during the 16th FICAM® and, after the residency is over, African animators will be invited to the Annecy Festival to present their projects at the Mifa Pitches – Animation du Monde session.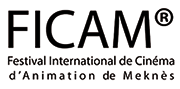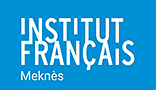 Thailand
In order to highlight Thai animation, which is highly sophisticated and creative but lacks international renown, CITIA and the French Embassy in Thailand have initiated the "Animation du Monde – Thailand" programme.
After a call for projects was launched in 2016, six short film projects were selected to take part in a workshop led by French professionals in January 2017 at the 3e Rendez-vous de l'Animation that were held during the World Film Festival of Bangkok.
Following this workshop, the project Breakfast by Suporn Decharin (Igloo Studio) was chosen to participate in the Mifa Pitches – Animation du Monde this June. She will receive support from the Mifa, the French Embassy in Thailand and the Digital Economy Promotion Agency (Department of Commerce - Thailand).