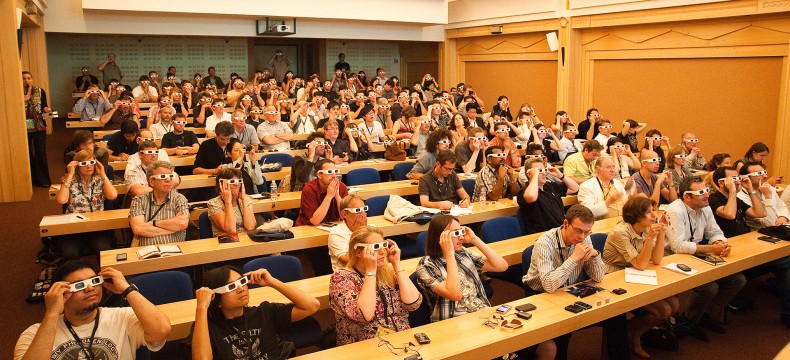 3D TV: a review
As both moderator and CNC representative, Baptiste Heynemann presented the current state of the market in the area.
In 2009, the issue of 3-D TV was purely prospective. However, there has since been a before and after Avatar. In France alone, James Cameron's feature was released in 700 cinemas, with 500 of those equipped for stereoscopic 3D. To some extent, TV manufacturers all benefited from the NAB Show in Las Vegas to unveil their new models. Samsung, Panasonic, LG, Sony and even the previously cautious Philips yielded to the sirens of trend to talk about the upcoming marketing of 3-D screens. And finally, broadcasters like Orange, Eurosport and Canal+ have already made announcements about initiating 3-D programmes. The animation sector is particularly affected by this development and must be prepared.

Read the full summary of the conference
---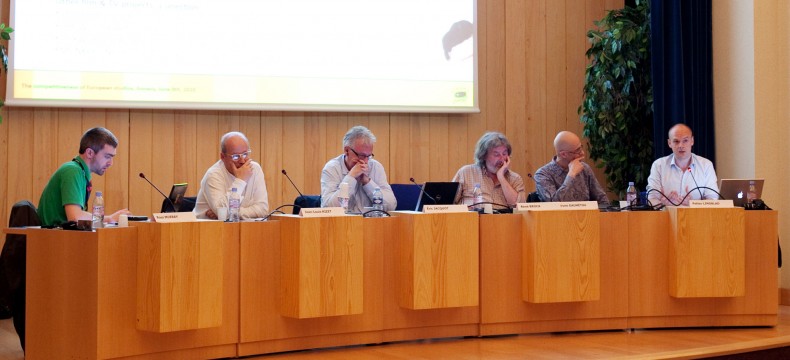 The competitiveness of European studios
One of the most difficult challenges for animation studios in "old Europe" at the moment is trying to compete with low labour cost countries and territories that are implementing ever more attractive tax incentives.
According to a recent study carried out by the American magazine AWN, there are some 5,000 animation studios around the world, including 2,754 in Europe. These are (loosely) divided up into the following techniques: 2,113 in traditional 2D animation, 2,696 digital 2D animation, 3,878 in 3D and 1,109 in object animation (cut-out, puppets etc.).
On the basis of this survey, Bruno Gaumétou, co-founder of Neomis Animation, voices the obvious conclusion that "we are not alone", and competition is obviously international and tough. For this former animator at Disney Montreuil, and his partners, the question that needs asking is: what could be the ambition of such a studio? "We should be responding to the demands of mastering skills, innovation, know-how, and meeting the needs of clients." Between 2004, when the studio was created, and 2010, Neomis has worked on 6 feature films, as well as the kinematics for video games and commercials and visual development for TV series, including La Rubrique à brac, adapted from a Gotlib comic strip. It is clear that this diversity is as much the result of wanting to open new horizons as an obligation to survive. He then goes on to talk about how they have created a sort of competitiveness survival kit.

Read the full summary of the conference
---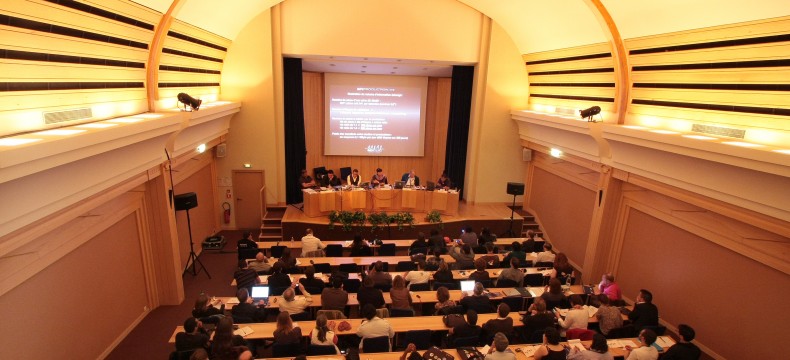 VFX & Animation
On the recurring question of the strange filiation that puts VFX and animation on a par, the answer is provided by a growing number of examples where live action shots are not only confined to visual effects but also include long sequences of animation, or even a large part of the film that contains animated scenes that are equally as good as their live action counterparts. This conference looks over four examples to illustrate this.
The Mill is a British studio founded nearly twenty years ago by brothers Ridley and Tony Scott to work on the visual effects for their own films. The studio has since become a full service structure and is specialised in many fields including advertising. Jordi Bares is the head of this department and chose to present the recent campaign for Orangina, featuring a cast of human-like animals – giraffe, deer, lion, bear, iguana etc. - showing off the benefits of the drink as if it were a shampoo, deodorant or even a spot cream... In all, thirteen ads will be shown across different media around the world. Unlike feature films, one of the main constraints in advertising is the number of decision makers involved in a project. "Between the client, the agency, the director and the artists, it is sometimes difficult to advance," explains Jordi Bares in his introduction. By making this a creative force, he likens commercials to a marathon race where: "You have to be consistent and persevere, always keeping your head up. The key word here is flexibility"

Read the full summary of the conference
---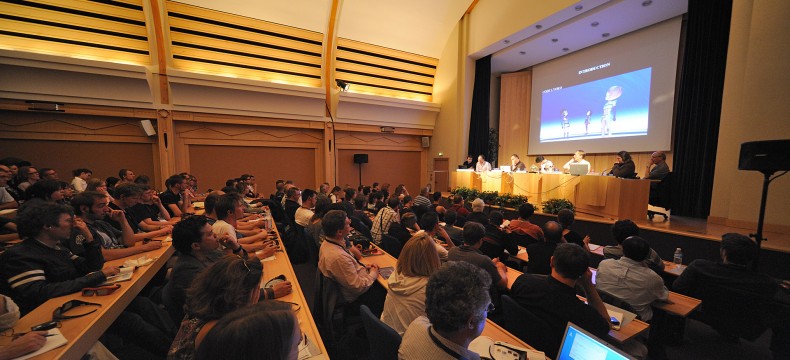 Round table: Does licensing drive programming?
The brand concept is weighing more and more in production strategy and distribution logic. Is this development likely to substantially change the relationship with the piece of work or even the very notion of what "a work" is?
Jean-Paul Commin introduces the subject by stating that 50 % of the series presented to broadcasters in France in 2009 came from existing licenses. Does this mean that writers and producers lack creativity, or, more simply, that channels have more confidence in these projects as there are fewer risks involved? Today, books, comic books or comics and video games are all vectors of licensing and merchandising that are essential for producers and synonyms of potential sources of income that even broadcasters are becoming interested in the prospect.
Johanna Karsenty first introduces Eurodata TV Worldwide, which can be summed up as a huge database from 80 countries representing nearly three billion potential TV viewers. This resource has highlighted the fact that between 2004 and 2009 people spent nine minutes longer per day in front of their TV screens, including an increase of three minutes between 2008 and 2009. This comprehensive system also has ratings exclusively given over to programmes for children, called Kids TV Report, which lists figures for countries like Germany, France, Great Britain, Spain and Italy. It shows that on average children spent one minute more in front of the screen between 2008 and 2009. It is interesting to note however that with 2 hours 12 minutes, France registered... one minute less.
In the Top 20 of most viewed programmes, 21 % of them are licenses of comic books and children's books. "Also featured are animated adaptations of live action series," adds the consultant. Mangas are also up there, with 7 % in the Top 20, but with geographical differences: "Italy are the leaders for this." Video games like Gormiti or Wakfu in France, represent 4 % of programmes, in the same proportions as the adaptations of series (Zorro, The Pink Panther, etc.). In total, 36 % of children's programmes in Europe come from adaptations and licenses.

Read the full summary of the conference
---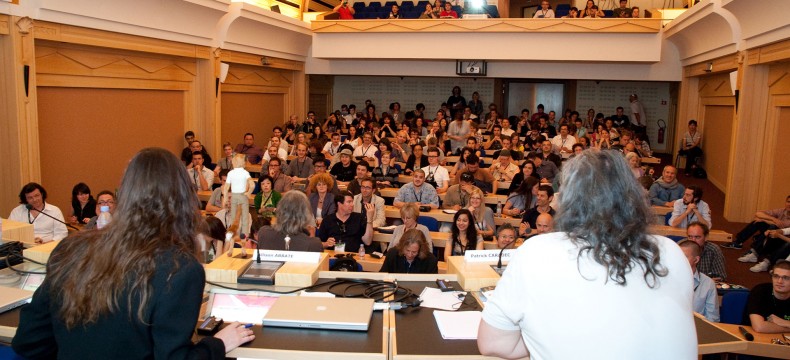 Feature films: 4 case studies
The presentation of specific cases of animated features always gives the opportunity to go to the other side of the mirror and find out more about how they were made.
After a brief introduction by Patrick Caradec, Allison Abbate looks back over the genesis of Fantastic Mr. Fox, the stop motion feature directed by Wes Anderson, to whom we also owe The Royal Tenenbaums, The Life Aquatic with Steve Zissou, and others. Released in February 2010, Fantastic Mr. Fox is an adaptation of the novel of the same name by Roald Dahl, whose work has often been successfully transferred to the cinema in such films as Charlie and the Chocolate Factory or James and the Giant Peach. This film also picked up the Feature Film Cristal and the Audience Award at Annecy 2010.

Read the full summary of the conference
---
Emerging tools, tools of tomorrow
The twofold challenge currently touching technological development concerns quality control and improving productivity. The first three presentations look at tools that are directly related to this perspective, while the last talks about "virtual filmmaking", a major development in the creation/production process.

Read the full summary of the conference
---