Animation du Monde

Summary
Explore the sensitivity, creativity and potential of creators of projects from emerging countries in animation with the Animation du Monde Pitch Sessions.
Animation projects "without borders"
Annecy has always sought to spotlight countries with a limited capacity for the production of animation projects. With this in mind, the Animation du Monde Pitch sessions were created in 2015. Due to their success, they have become a category in their own right within the Mifa Pitches for 2016.
Now, writers, animators or filmmakers can submit a short or feature, TV series or transmedia animation project either as a personal piece of work or through a structure put in place in their home country.
This also gives Annecy and the Mifa the opportunity to continue the initiatives set up for young talents by offering them the possibility to acquire funding, co-production deals or work collaborations for their projects, while also giving the creators the chance to take part in an international event they would normally not have access to.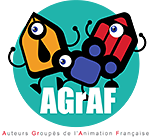 In 2020, these filmmakers-in-the-making will be given an extra boost from the AGrAF (les Auteurs groupés de l'animation française). As partners of the Annecy Festival, representatives from the association will be here on behalf of artists who encourage creation and promote networking and solidarity amongst fellow professionals.
Three members from the AGrAF (graphic artists, filmmakers and screenwriters), Claire Fouquet, Nicolas Robin and Éric Vanz de Godoy, participated in the selection of winning projects and will coach the Animation du Monde participants during a writing workshop to help them prepare for their presentations to a live audience during the Mifa Pitch sessions.
African Animation Network
DISCOP Markets and the Mifa, partners for 3 years with the African Animation Network (AAN), host Animation du Monde across 5 countries/events in Africa. A global animation pitching competition aimed at developing animation territories culminating in the Continental Finals at DISCOP Johannesburg.
The finalists took part in workshops, masterclasses, one-on-one project evaluations and pitch practice sessions, run at DISCOP Johannesburg. They worked on their projects with industry professionals: Géraldine Baché (Head of Education & Projects, Mifa), Mike de Seve (Creative Director, Baboon Animation), Olivier Catherin (Consultant and Mifa Rep, Africa 2020 Creative Season), Ariane Suveg (Kids Content Director, France, Africa and Israel, Turner) and Thomas Viju (Director of Content Distribution and Syndication, Imira Entertainment).
The 2019 winners were:
Sitraka Randriamahaly, Madagascar, TV Series Mora Mora.
Matthew Brown, South Africa and Harrison Yinfaowei, Nigeria, Feature Film The Oil of Amadi.
A Special Distinction was awarded to:
Kabelo Maaka, South Africa, TV Series The Fam.
The partnerships between AAN, DISCOP Markets, DISCOMICS and the Mifa have been a catalyst for African talent to be identified, mentored and introduced to African and international influencers. Animation du Monde enables participants to build relationships, confidence to sell their projects, and insight from international industry professionals with years of experience on worldwide projects.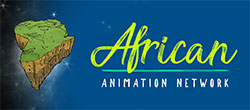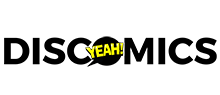 Animation du Monde IMPS
The first Animation du Monde IMPS 2019 call for projects was set in motion in September 2018 in 4 Southeast Asian countries: Indonesia, Malaysia, Singapore and the Philippines.
Initially, the very qualified French Embassy's regional audiovisual office in Singapore decided to explore the possibilities of revitalizing collaboration in the animation sector, in order to unite individuals' initiatives and highlight their often unexplored talents.
Consequently, in January 2017, a French delegation consisting of Véronique Encrenaz (CITIA/Mifa), Catherine Totems (Atelier de Sèvres), Antoine Rivière (école Émile Cohl), Jean Dorey (University Cooperation), Flore Poinsart (Faune Studio) and Cyril Le Pesant (Knightworks Studio), travelled to Singapore and Malaysia to meet the animation sector's major players, who had already been identified following several months of research.
Animators, producers, studio directors, filmmakers, government agencies' representatives, decision-makers from the university sector, students and teachers: on-site the general consensus from all the professionals was the desire for support to increase their production output and take advantage of a network to bring them onto the international stage. The technical aspects already mastered, their most sought after training needs included scriptwriting and the art of pitching.
6 finalists were selected from the call for projects' submissions to benefit from a full training week organized in Manilla (the Philippines), with support from local institutions entrusted with the audiovisual production's promotion and development: the Film Development Council of the Philippines (FDCP) and the Animation Council of the Philippines. Géraldine Baché (Head of Projects Mifa), alongside Claire Fouquet (Script Doctor) and Ron Dyens (roducer, Sacrebleu productions) they enabled each project leader to fine-tune their scriptwriting and film presentation with an entirely new perspective.
After this week of workshops, the Singaporean project by Jerrold Chong and Mark Wee, The Art of Charlie Chan Hock Chye was selected to be presented at Annecy during the Animation du Monde 2019 Mifa Pitches.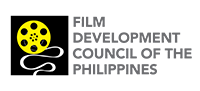 Pixelatl and Animation du Monde Present: ShortWay
ShortWay is a call for Latin American animation short film projects.
International audiences are showing increasing interest in Mexican and Latin American stories and their culture, so what could be more exciting for these animators than to be put into the spotlight?
Even if Latin America has made a giant leap forwards in developing commercial animation works, such as their TV series and family feature films, it is also important to highlight the more artistic creators' voices. Pixelatl and Annecy work together to showcase their talents. What's their aim? To inspire and prepare a new generation of storytellers dedicated to films that aren't wrapped up in a profitable system: short films!
With this in mind Pixelatl and the Annecy Festival put out a call for projects and received over 200 projects from all over Latin America. 12 projects were selected to attend a 3-day bootcamp in Guadalajara, Mexico hosted and sponsored by Ciudad Creativa Digital Jalisco, to meet with international experts such as Fernanda Frick (Chile), Trevor Jimenez (Canada), Emmanuel-Alain Raynal (France), Géraldine Baché (France), Gaby Zermeño (Mexico), Fraser MacLean (UK) and 6 local Guadalajara studio managers and studio owners that also provided feedback to each of these projects.
This intense bootcamp was designed to help the artists to keep developing their projects, networks, and collaborations so that their films could be ready to be screened quickly. Three of these projects were selected to participate at the Mifa and one will also participate in the Ciclic Animation residency.
The winners are:
The After World, by Florentina González and Ailin Bustamante, Argentina
Jury Special Distinction: 2 Less, by Taroa Zúñiga and Carlos Zerpa, Chile and Venezuela
Jury Special Distinction: Spirits of Dune, by Abraham Matias, Guadalajara, Mexico


Animation du Monde and Arabian Territories
In 2020, Animation du Monde collaborated with Beirut Animated Festival to bring this initiative to the Arab World.
A workshop was co-organised in Beirut between 28th February and 2nd March 2020 by the Annecy International Animation Film Market, the Beirut Animated Festival and the Metropolis Association, supported by the Institut français (Lebanon) and the Arab Fund for Arts and Culture (AFAC).
This workshop was led by 3 experts from the animation sector: Ivan Zuber (producer, Laidka Films), Sébastien Tavel (scriptwriter, actor, director) and Géraldine Baché (Head of Projects Mifa).
10 young animation filmmakers' projects were selected among a total of 24 projects received from all over the Arab world: 5 from Lebanon, 3 from Egypt, 1 from Jordan, 1 from Tunisia. After the workshop, 9 of them were presented during the official pitch session that took place on Monday 2nd March 2020 at the Institut français in Beirut:
Shadows by Rand Beiruty
The Lost Tune by Mohamed Blala
Traitors of the Eyes by Abdelrahman & Saad Dnewar
For the Love of People by Nicolas Fattouh
Autumn's Great Beyond by Bernard Hage
The Fire Will Consume You by Mario Hawat
Five Gold Coins by Studio Samaka (Mazen Attalah & Mahmoud Hmeda)
The Day Vladimir Died by Fadi Syriani
Akal by Selim Zerrouki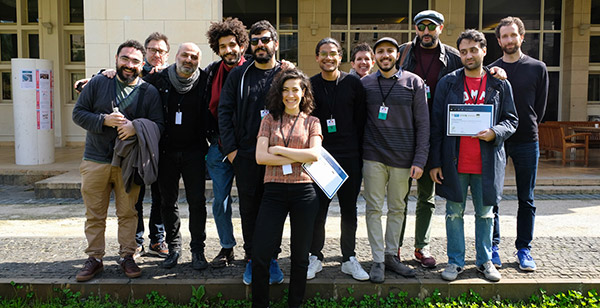 A jury including Géraldine Baché, Ivan Zuber, Sébastien Tavel, Lina Ghaibeh, Joan Baz, and Fadi Baki awarded:
For the Love of People by Nicolas Fattouh
Shadows by Rand Beiruty
These two projects have officially been selected to participate in the Animation du Monde Mifa Pitches.
A Special Distinction was awarded to:
Five Gold Coins by Studio Samaka (Mazen Attalah & Mahmoud Hmeda)
The project leaders have received an accreditation to attend the biggest festival in the world dedicated to animation, Annecy!