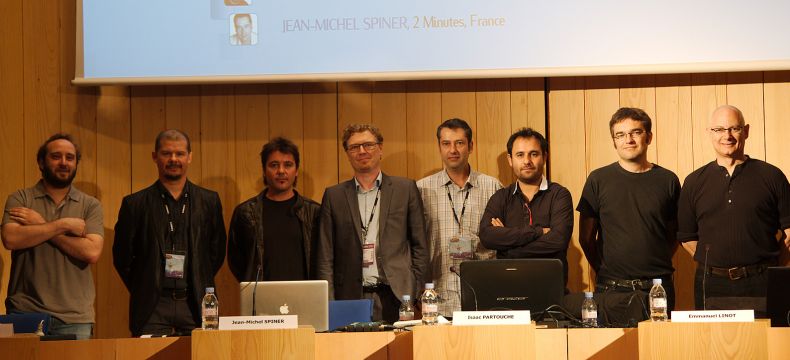 Hybridisation Issues
Technique hybridization in view of creating richer and more complex works is no new phenomenon. In movie-making, plenty of examples of it occurred throughout the 20th century, but technological innovation is increasingly reconciling techniques which were not even close up until now. While some producers such as Autour de Minuit have successfully taken up the challenge over the past few years, others such as Kanaki Films and Platige Image are experiencing this for the first time in their Spanish-Polish co-production.
But hybridization has a more extensive field of action with more cross-media applications, via the use of TV series' assets shared across iPad apps, a subject the 2 Minutes studio is developing at present. And companies like SolidAnim are targeting top-notch R&D to provide real-time oriented services.

Read the full summary of the conference
---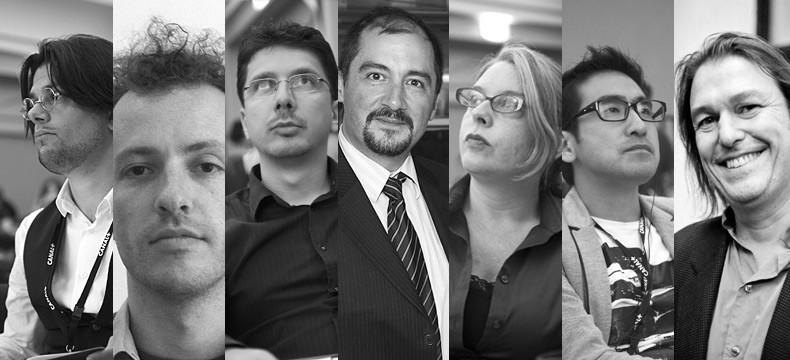 Production and Asset Management
Nowadays animation studios are "all increasingly having to deal with issues of asset management applied to production purposes. It's necessary to adapt to each new production, to fine-tune tracking tools and – a result of more and more complex projects – to manage and optimize an often-voluminous data base." (Marie-Pierre Journet). In addition to this situation, further complexity is emerging because of transmedia, creating a whole new state of affairs. While TV series like Family Guy have managed to sustainably progress over time, others have bet on sectorial convergence (animation, video gaming) to pool costs and skill sets, while yet others have opted for R&D imbedded in the creative process. Tools such as Toon Boom Harmony exist alongside various proprietary solutions.

Read the full summary of the conference
---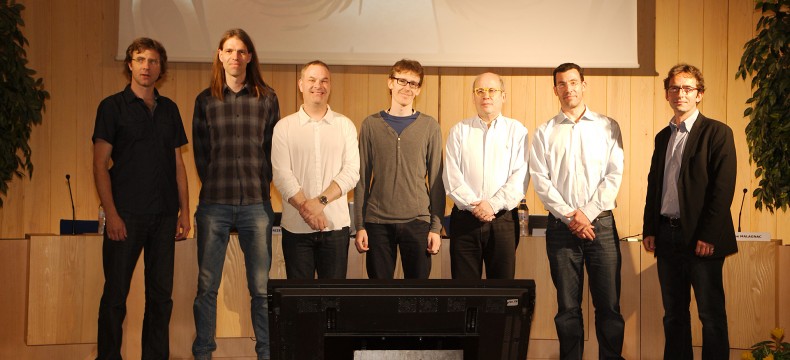 Feature Films: 4 Case Studies
Ernest & Celestine, The Suicide Shop and The Day of the Crows are three French animation feature films adapted from novels or children's books. Besides the delicate work of finding images to synch with the original property, each project took a different graphic path with, respectively: watercolor 2D, stereoscopic effect 2D, and "pictorial" 2D.
For the film ParaNorman, Laika banked on rapid prototyping technological innovations to obtain the greatest number of expressions for stop-motion animated puppets. No matter which path was chosen, what emerges from a study of these four cases is the artisanal approach, expressed in the positive sense of the term.

Read the full summary of the conference
---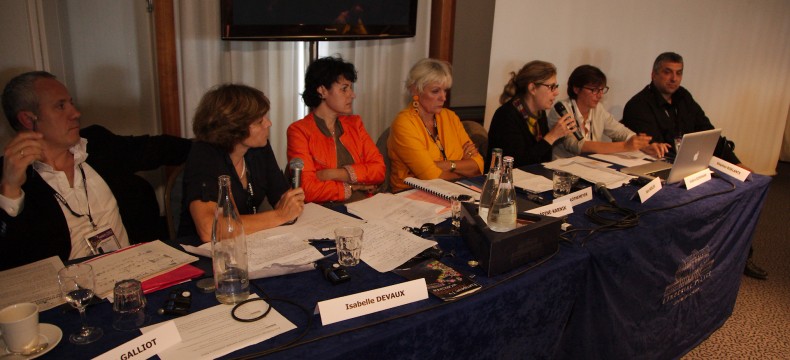 Financing Animation Feature Films
The French movie-making industry has only a very small percentage of its equity serving as a base, meaning that these films must necessarily be financed upstream. This difficulty is even more pervasive when it comes to animated films.
Although French producers judge present-day measures to be positive, they think they could be improved: allocated amounts are too small, and it's nearly impossible for producers to access programming subsidies due to discriminating criteria, and more. In France only France 3 Cinéma and CANAL+ invest, but often following drastic specifications.
In Germany, because terrestrial TV channels have lost interest in animation, this has obviously curbed the implementation of co-productions. Another curb – more psychological this time – is that a foreign co-producer is often seen as being a necessary evil or, at best, a simple financier. Good co-productions need to be designed very early on, in the development phase.

Read the full summary of the conference
---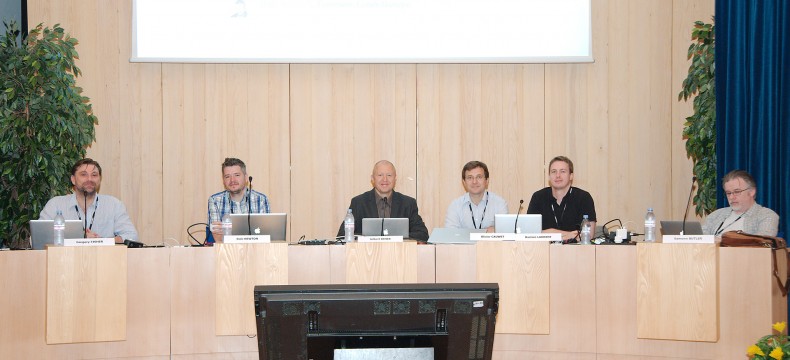 VFX
Ranging between all-out stylization and a concern for realism, representatives of the largest VFX studios (Double Negative, The Moving Picture Company, Framestore, BUF Compagnie) emphasize how porous the borders between VFX and animation can be. Whether it be for a full-fledged short film at the heart of the Harry Potter saga or for intricating magical or extraterrestrial creatures in real environments, artists' work appears to merge in a combination of views and techniques.

Read the full summary of the conference
---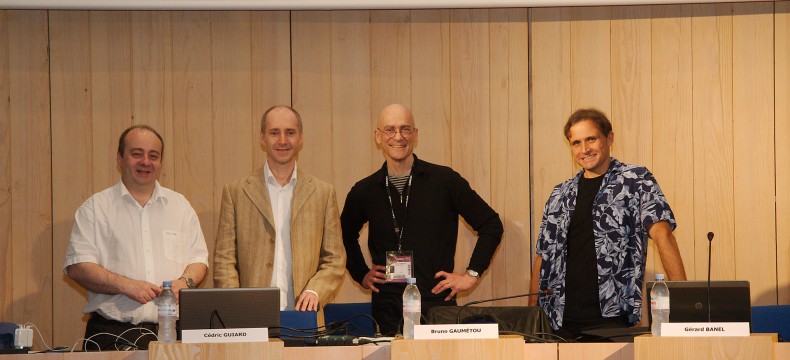 Clothes, Hair and Face: A Technical Makeover
Photorealism is not a sphere confined only to the entertainment sector. More and more fields based on digital pictures – and human representation – are seeking expertise so that they can move forward in creating clothing, hair and faces. Syflex, based in the USA, designed software that was first intended for simulating clothing in animation, and in 2010 opened an entity to work with apparel manufacturers to help them in their on-line business.
As for the ADN firm, it chose to develop a set of technical and legal services to create and manage the use of digital doubles not only for stunt work but also for close-ups. Based on triple data acquisition, the capture provides a duplicate of a celebrity's face which can then be managed by the celebrity from start to finish, fully controlled.
Hair is likewise a very difficult element to properly animate, or else it requires complex tools and a developer-oriented approach. Having built on research by the Grenoble Inria, Neomis Animation offers a Maya plug-in to simplify the creation of dynamic hairstyles, including numerous variables for either a cartoon-like or realistic rendering.

Read the full summary of the conference
---