Mexico  in the Spotlight

Sommaire
From 11th to 17th June, the Annecy Festival is celebrating Mexican animation!
¡Vive the Festival, viva México!


Traditional multicoloured trajineras in Xochimilco's floating gardens
While the passengers on Xochimilco's traditional trajineras are bedecked with flowered headdresses, Annecy is languorously decked out with Mexico's colours and a glimpse into their traditions.
Welcome aboard!
On the Festival menu this year is animation and multiple festivities all across Annecy, in the regrettable absence of our dear Mexican friends' adored taquerías. Don't worry! Animation is to Annecy what street food is to Mexico: it's essential and it's everywhere!
Even though you can't stumble across an axolotl or the Island of the Dolls on the banks of the Thiou, you could come across La Calavera Catrina or maybe even a hairless dog. That said, it's probably not wise to follow the latter if you meet it while out for a wander, because it could lead the overzealous on a journey of no return.
Marcel Jean Says a Few Words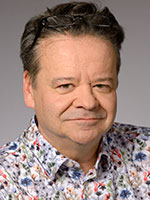 "Everyone knows Guillermo del Toro, Jorge R. Gutierrez, but what do we really know about Mexican animation, which remains very little-known? Annecy Festival 2023 will give pride of place to Mexican animation, putting it in the spotlight this year. This is why we asked Mexican programmers to provide us with an overview of this great country's entire historical production. This will be the chance for the festivalgoers to discover many films, some of which were screened at Annecy, some were Annecy award-winners, but also others that will be screened here for the very first time."
Marcel Jean, Festival's Artistic Director
Mexican colours inspirited Jorge R. Gutierrez's poster design
The Annecy International Animation Film Festival is honoured to be dressed-up in Mexico's colours and to be affiliated with the talented Jorge R. Gutierrez who designed the 2023 official poster. The countdown has started and inevitably our Mexican friends will make Lake Annecy's calm water dance with delight. Will it blush just a little?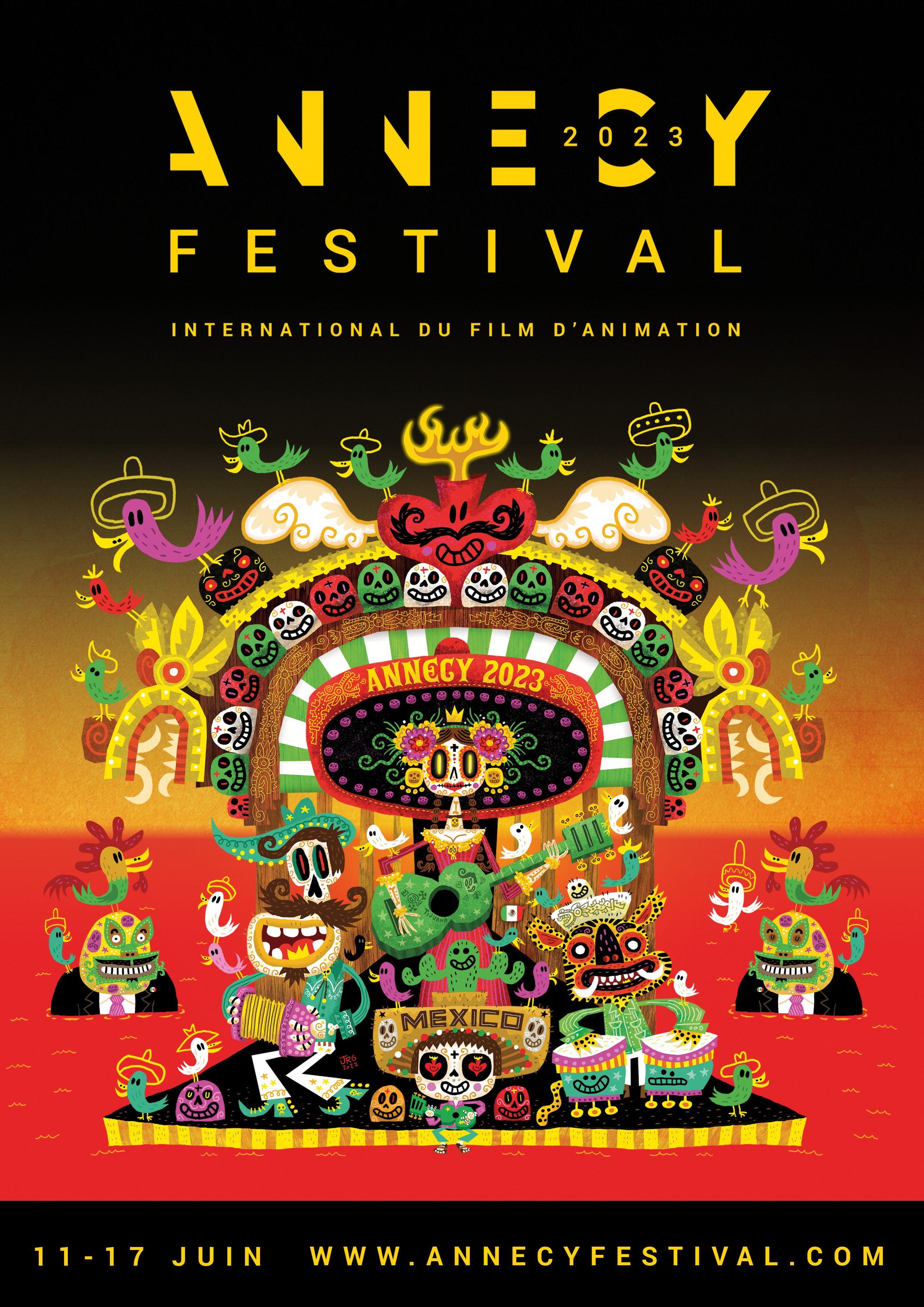 "The poster is inspired by all the spectacular nighttime parties at our beloved Festival. A trajinera (traditional Mexican boat in Xochimilco) arrives on Lake Annecy full of happy, excited Mexicans ready to party. The city itself is glowing, it's shining like a warm, magical place."
Jorge R. Gutierrez
The director delivers a beautiful reply to our invitation to celebrate in the warm Annecy sunset atmosphere together. Allowing your eyes to languish across this edition's poster is like taking a trip to the heart of a culture steeped in a wonderland of symbols and folklore. The journey continues in Annecy from 11th to 17th June with a programme that will parade the magnificent beauty and rich delights of Mexican animation film.
Discover the different design stages as well as many other details that are included in the Annecy Festival 2023 poster in reference to Mexican culture and folklore.
At the Festival
In the Festival's Official Selection Mexico is represented through 7 films spread across various categories:
Flesh of God, by Patricio Plaza (Official Short Films)
Smoke (Humo), by Rita Basulto (Official Short Films)
I Can't Go on Like This by Aria Covamonas from Planet Earth, by Aria Covamonas (Off-Limits Short Films)
K8, by Miguel Anaya (Perspectives Short Films)
Shifting (Trasiego), by Amanda Woolrich (Perspectives Short Films)
Dr Gecko's Show (El show del Dr. Gecko "Sex Gender"), by Marcos Almada Rivero (TV Films)
Common Seas "Blood Type: Plastic", by Diego Huacuja (Commissioned Films)
This year, Annecy is adorned with the colours of Mexico's animation through 88 of their short films, enjoy them in the Special Programmes:
Mexican Archaeology
Guadalajara School
New Voices
Urban and Suburban
Mexican TV
Growing Up Mexican
Sur-Realities: Poetic Imagery
The Untold Stories
Mexico in Hollywood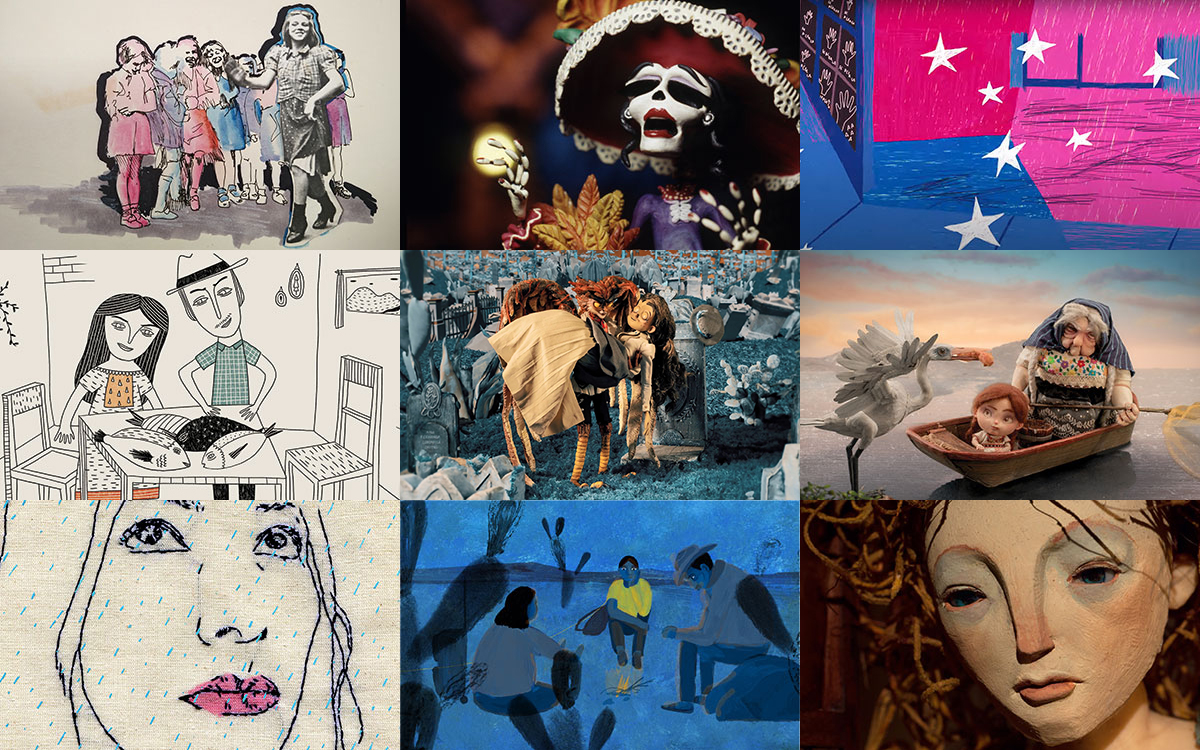 In this selection we will see esteemed directors such as Sofía Carrillo, René Castillo with Down to the Bones (Hasta los huesos – 2001), which won several Annecy awards and Carlos Carrera with El héroe, Short Film Palme d'Or at Cannes in 1994.
Lastly, at the meetings, the festivalgoers will be able to discover two Mexican feature films at the Work in Progress sessions, Frankelda's Book of Spooks (Frankelda y el príncipe de los sustos) by Roy Ambriz and Arturo Ambriz and Aztec Batman: Clash of Empires (Batman Azteca: Choque de Imperios) by Juan Meza-Leon.
Mexico is represented in the juries
The Festival welcomes three Mexican jury members to its 2023 edition:
Jorge R. Gutierrez in the VR Works category
Sofía E. Alexander in the Feature Films category
Estrella Araiza in the TV and Commissioned Films category

The Perspectives jury will be composed of 3 young Mexicans from Guadalajara who will be awarding the City of Annecy Award for a Short Film.
At the Mifa
This year, there will be a stand dedicated to Mexico to host a multitude of studios and animation schools including SAE Institute México, Escena, Coco School, ITEMS, CAAV and UNIVA. A real hub of discussions and creativity will burst into life.
Jorge R. Gutierrez, creator of the Festival's official poster, will be presenting an inspiring masterclass at the opening of the Mifa Campus, of which he is this year's patron.

Lastly, numerous events throughout the week will be dedicated to Mexican talents and their content. Among these events will be conferences, Partners Conferences and Partners Pitches, as well as in-depth discussions on topics such as coproduction.