In the Spotlight

Summary
Every year, the Annecy Festival pays tribute to esteemed names in animation. Prestigious guests that we celebrate around special content and awards to befittingly honour them for their lifetime achievements.
Barry J.C. Purves receives the Honorary Cristal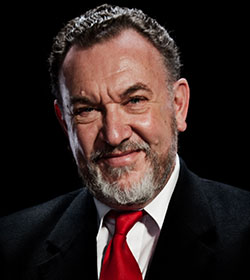 It is with immense pleasure that the Annecy Festival pays tribute to an animation genius, Barry J.C. Purves! This exceptional talent, creator of stop-motion masterpieces, shattered taboos and opened up new perspectives in the animation universe by tackling important themes on homosexuality. Among his most acclaimed creations are Screen Play or Achilles, which won multiple awards.
As well as receiving the Honorary Cristal, Barry Purves will be presenting a Masterclass called "The Revealing Mask". This unique opportunity will see the director share his thoughts and experiences on how animation can be used to represent and celebrate LGBTQ+ identities.
The Annecy Festival is proud to pay tribute to this animation legend. Bary J.C. Purves continues to inspire and contribute to the development of animated art and this accolade is a testament to his outstanding contribution.
Jorge R. Gutierrez, the Mifa Campus Patron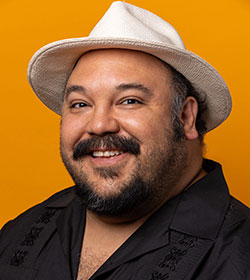 This year, Jorge R. Gutierrez succeeds Masaaki Yuasa, Guillermo del Toro, Richard Williams, Nora Twomey and Marguerite Abouet as patron of the Mifa Campus! He is charged with the honourable task of inspiring our future talents.
He will be presenting a masterclass on Tuesday 13th June, at the opening of the Mifa, during which he will share his expertise and experiences with the attendees.
Jorge R. Gutierrez is a talented Mexican director and co-writer of the animation feature film The Book of Life, which stole the hearts of audiences in 2014. He also created the Netflix-produced award-winning series Maya and the Three. Throughout his career, Jorge R. Gutierrez has worked alongside some of animation's greats such as Guillermo del Toro, and has won multiple awards for his work. His unique style is a combination of elements from traditional Mexican art and contemporary, playful aesthetics creating a visual delight that cheers the soul.
Mifa Animation Industry Award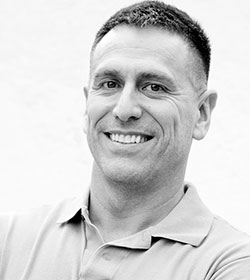 At this 2023 edition, the Mifa Animation Industry Award is presented to José Iñesta. The work by Pixelatl's cofounder has contributed to the magnificent Mexican animation adventure, in the spotlight at this year's Annecy Festival, as well as the development of a legitimate industry in the country, serving the major studios and smaller ones alike, and enabling Mexican talents to express themselves through animation film worldwide.
A "Golden Ticket" for Chris Meledandri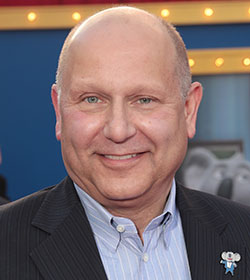 American Producer Chris Meledendri Receives a "Golden Ticket" – a Lifetime Accreditation – at the Annecy Festival!
Illumination founder and CEO Chris Meledandri, the creative visionary behind The Super Mario Bros. Movie, the Despicable Me and Minions franchise, the Sing and Secret Life of Pets films, and the upcoming holiday action comedy, Migration, was presented with a "Golden Ticket" lifetime accreditation from the Annecy International Animation Film Festival. In a surprise appearance, two-time Oscar nominee and Grammy-winning global superstar Pharrell Williams presented Meledandri with the Festival's distinguished honor following the screening of exclusive footage of Migration at a Screening Event on Wednesday 14th June at the Annecy.