In the Spotlight
Summary
Every year, the Festival puts animation greats in the limelight. Prestigious guests that we celebrate with dedicated content and an award to pay our respects and acknowledge the worth of their entire career.
Honorary Cristal for Jennifer Lee and Michel Ocelot
The Annecy Festival is thrilled to honor not one, but two great names in animation: Jennifer Lee and Michel Ocelot, who will each receive an Honorary Cristal this year.
Jennifer Lee, Oscar-winning Director and Creative Director of Walt Disney Animation Studios will receive an Honorary Cristal on Friday 17th June 2022. "As the creative head of the near-century old Walt Disney Animation Studios, and Writer and Director of the Frozen films, Jennifer Lee is a model for all young women (and men) with aspirations of pursuing a career in animation film. Her accomplishments are exceptional in terms of scriptwriting, directing and creatively leading Disney Animation. We can confirm that there is a before and after Jennifer Lee in the way that women creators are perceived in our industry. Therefore, Annecy would like to highlight her remarkable contribution." Marcel Jean, Artistic Director
   
Michel Ocelot, the Magician of the Imagination, Director of Kirikou and Dilili in Paris, will receive an Honorary Cristal during the screening of his latest film The Black Pharaoh, the Savage and the Princess, on Tuesday 14th June 2022. "By creating the character Kirikou in 1998, Michel Ocelot gave the impetus needed to launch the animation feature film industry in France. Today it's an entire community of animation filmmakers, producers and artists who are indebted to him. By honoring him today, the Festival acknowledges the role he played in the actual development of Annecy." Marcel Jean, Artistic Director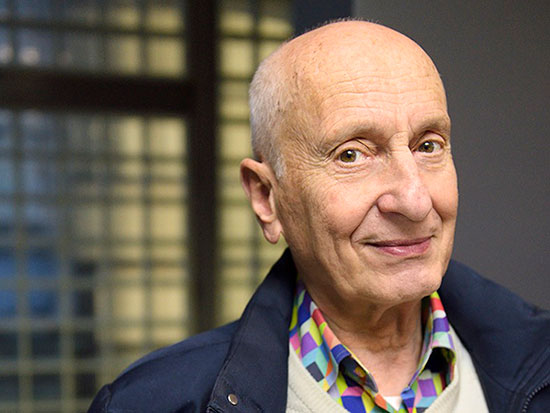 Masaaki Yuasa, parrain du Mifa Campus
Every year, the International Animation Film Market (Mifa) dedicates a full day to young animators and students. An iconic personality from the world of animation brings support to this Mifa Campus, and in so doing transmits inspiration and encouragement to those attending. Esteemed Japanese Director Masaaki Yuasa has accepted to be the patron of this new edition, to be held on Friday 17th June. In an hour-long presentation, director Yuasa will describe his journey, his influences and he will share his rich filmography experience of more than twenty series and feature films.
Masaaki Yuasa is a regular at the Annecy Festival which has loyally followed his work for many years. After his Cristal for a Feature Film in 2017 for Lu Over the Wall, Director Yuasa once again received an award in 2021 for the TV Series Japan Sinks: 2020. His feature film Ride Your Wave was also in competition in 2019. In 2020, he unveiled his new animation feature film INU-OH in a 2020 WIP, presented its prologue in a Preview in 2021 and it will at last be shown during a Screening Event this year!
Find out more about Masaaki Yuasa
The Mifa Industry Award!
This year, the Mifa Industry Award will be presented to all the producers and partners of Flee, Cristal for a Feature Film at Annecy Festival 2021.
Created in 2020 by Jonas Poher Rasmussen, Flee has already won over numerous juries and audiences.
The exemplary European collaboration not only made it possible for this film to materialise, but also guaranteed that it would be discovered by the public on the big screen in Europe and in cinemas worldwide (over 100 countries).
Its subject's power and current relevance dealing with people's suffering fleeing a war, violence, and discrimination make Flee an arresting work, testifying to a social and geopolitical era in tumult.
Its elaborate format manages to eradicate the barriers between film, animation and documentary. This film is a sensitive and humane experience that should not be missed.
For all these reasons, the Annecy International Animation Film Festival will have the pleasure in presenting the Mifa Industry Award on Tuesday 14th June to all the producers and partners who made it possible for Flee to come into being:
Signe Byrge Sørensen and Monica Hellström for Final Cut For Real (Denmark), Charlotte de La Gournerie for Sun Creature (Denmark-France), Jean-François Le Corre and Mathieu Courtois for Vivement Lundi ! (France), Charlotte Most for Most Film (Sweden), Maria Ekerhovd for Mer Film (Norway), Fabrice Puchault, Alex Szalat and Anne Charbonnel for Arte France's documentary department, Philippa Kowarsky and Olivier Tournaud for Cinephil (Israel).