Summary
Marvel at the Animation du Monde labelled projects, extraordinary little gems that will seduce you with their authentic stories, their unique hand, or their authors' fearlessness and merit.
A label that wants to be inclusive so that animation has no boundaries!
Register your animation film project now to take part in the 2024 Mifa Pitches.
Support without borders
Since 2015, dozens of territories (South Africa, Georgia, Lebanon, Thailand, Equator, Armenia, Cameroon, etc.) were supported by the Mifa teams to conduct on-site workshops, develop local projects, and give them visibility at Annecy.
The primary drive has always been to provide opportunities to authors, but also to meet the men and women on-site who could be tomorrow's inspiration. Supported by institutions, festivals, or local collectives, by the Instituts français and Alliances françaises, the actions have been consistently successful and remain among the Mifa teams' flagship missions.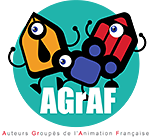 The Animation du Monde label can be obtained by participating in these workshops, but also through open applications: the AGrAF authors identify and assist writers from emerging territories in each of the categories in the selection.
The 2023 Projects
Azerbaijan, Bangladesh, Burkina-Faso, Colombia, Kenya, Mexico, Nigeria, Philippines, and Uruguay. In 2023, almost a third of the projects submitted are from territories where the animation industry is just emerging or getting established. An outstanding evolution that justifies the Mifa teams' initiatives even more this year.
This trend is also found in the selection with 9 Animation du Monde labelled projects among the 32 projects selected.
This is a powerful endorsement, as these projects are asserting their identity and making their mark!
Discover the 2023 Selection
As a reminder, the Ciudadoras project was selected during the Shortway scheme in partnership with Pixelatl.
For more information