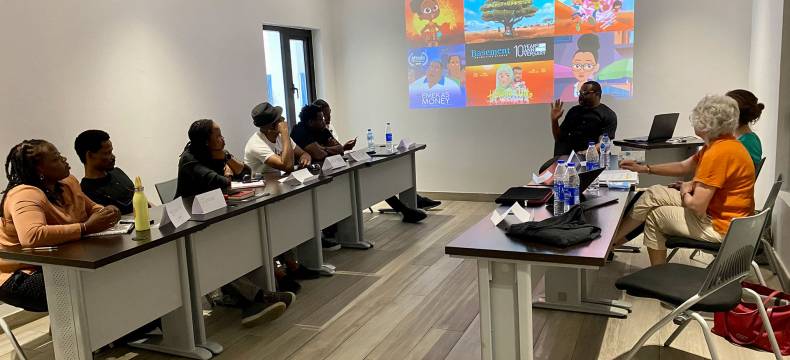 13th Oct 2023
International Mifa Campus Programme
International Mifa Campus continues its support worldwide. Find out more about this scheme's major events for the year to come.
Bolstered by its experience, the International Mifa Campus will be deploying its Talents and Production offers in 4 new territories between now and the end of 2023 and in 2024's 1st semester. The countries included are: Cuba, Madagascar, India and Taiwan.
The International Mifa Campus is a scheme set up by the Annecy International Animation Film Market to export its skills and experience through a programme to support animation industry professionals.
Cuba, India and Taiwan

Cuba, India and Taiwan will be hosting the International Mifa Campus – Talents events, where local writers will partake in workshops to cultivate and enrichen their projects. Flanked by animation experts (scriptwriters, directors, producers), they will test their projects in real-life market contexts, in order to fine-tune their storytelling and graphic universe.
The Mifa is encouraging the territories that are hosting the workshops to continue their support for creation through the Partners Pitches. A true spotlight for emerging talents, these Pitch sessions are now Mifa's key events for buyers and investors to discover future projects first-hand!
Madagascar
In Madagascar, an International Mifa Campus – Production will be set up to help develop a region housing an abundance of talent. Assisted by animation industry professionals in the field of production and distribution, the workshop will strive to share "à la française-style" experiences, while remaining attentive to the country's own specific issues.
The Madagascan professionals taking part in the workshop will be included in the Meet the Sales… Agents at the Mifa. This B2B event aims to boost their networking and consolidate their professional decisions and positions.
Feedback will be given on each scheme at the end of the workshops. Here are the key dates:
International Mifa Campus – Talents:
Autumn 2023: Cuba
January 2024: India
Spring 2024: Taiwan
International Mifa Campus – Production:
A scheme set up in partnership with Netflix.