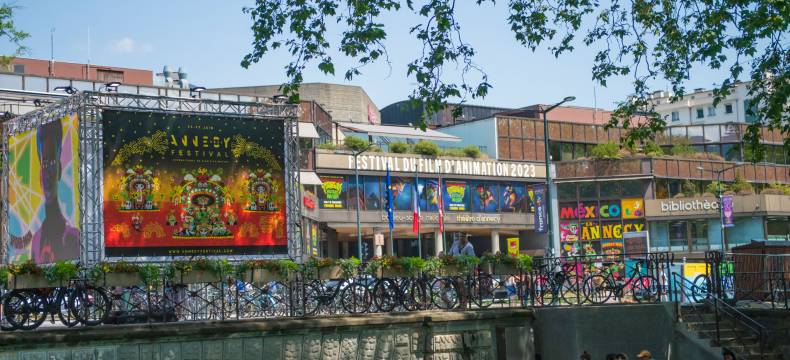 21st Jun 2023
Annecy 2023 – Report and Highlights
Even with an extra day, the Annecy Festival has already finished!
Let's take a look back on a memorable and emotionally-charged week at the Festival and the International Animation Film Market!
This edition, spurred on by the enthusiasm of Mexico's professionals and artists, as well as being dedicated to pride and diversity, reminded us of animation film's significance and its very essence: a time for sharing, transmitting and conviviality.
The Festival and Mifa's extraordinary expansion, with their 15,820 accredited attendees, is testimony to this.
The Festival's other role: a platform for artists
Beyond being a talent scout and showcasing the best in international animation, the Annecy Festival, through the values that it upholds – freedom, fraternity, sisterhood, solidarity and sharing – gives a stage to artists who denounce and support, sometimes risking their own freedom, to raise awareness of our society's issues and plights through the works themselves, but not only…
Key figures
Annecy 2023 was also:
345 screenings (WIP and conferences not included)
Between 4,000 to 8,000 spectators every evening for the open-air screenings on Le Pâquier
1,205 Pass grand public
Le Campus, the brand-new area at the Mifa for students and emerging talent, was a roaring success
In the context of the 2023 edition, Audiens and PFDMedias are updating a part of their "#parity in the media" study carried out in 2022 and give us an exclusive look at their findings here.
> Découvrir l'étude

Take another look at the Annecy 2023 highlights
See you next year!