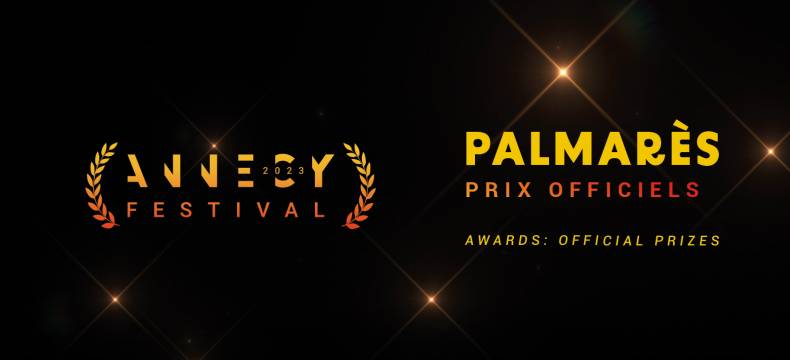 17th Jun 2023
The Winners of the 2023 Official Prizes
The Annecy International Animation Film Festival reveals the winners of the Official Prizes!
For this 2023 edition, the Annecy Festival received over 3,400 films from around a hundred countries, once again reflecting the world's enthusiasm for animation. After this week full of discoveries, emotion, inventiveness, meetings and festivities, it is now time to reveal the names of this year's winners.
This year, more than 15,600 accredited attendees joined us to celebrate global and Mexican animation! This is an all-time record for the Festival, which stretches its borders ever farther each year to promote animation far and wide across the world.
As the Festival draws to a close, check out the winners of the 2023 Official Prizes.