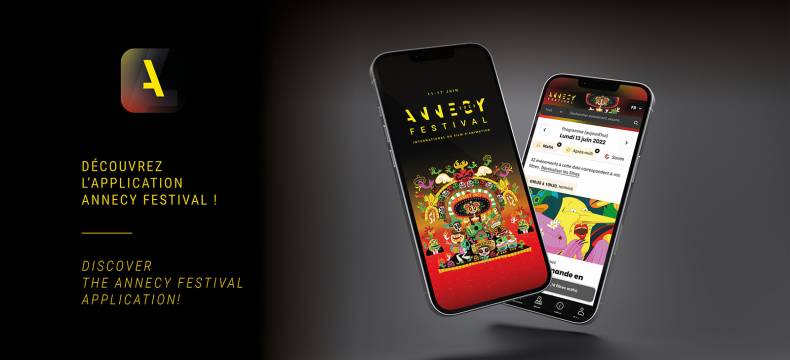 12th Jun 2023
Annecy Festival Application
Redesigned for its comeback, install the new Annecy Festival application to prepare for and make the most of your visit at the Annecy Festival and its Market.
With the free, bilingual Annecy Festival application you will have the entire Festival and Mifa programme to hand, be able to manage your ticketing and find your way around!
Available on Android and iOS tablets and mobile phones, you will be able to:
Plan your week: browse the Festival and Market programme, easily spot the events you are interested in by using the filters and search box, add them to your Favourites to synchronise them with your diary and reserve your events.
Find your way around easily: you will find all the handy info you need (shuttles, hotels, restaurants, etc.), use the interactive map to find your way around and access information at all times using the offline mode.
Enjoy the event to the max: never miss a screening thanks to the reminders, be the first to know about any last-minute news by activating your push notifications*, change your reservations, vote for your favourite feature film and short film for the Audience Awards.
*Important: do you use iOS (iPhone/iPad)? Subscribe to e-mail notifications to ensure you receive your reminders.
Find out how to install the Android and iOS Annecy Festival application.