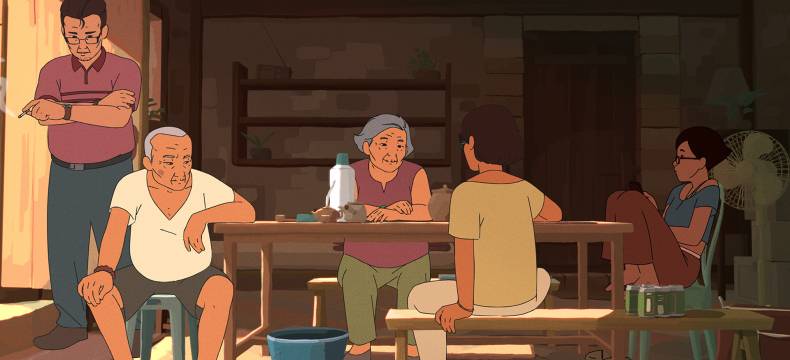 9th Jun 2023
Arte "Court-circuit" Annecy 2023 Special
Tune into arte.tv from Saturday 10th June!
As usual, to celebrate the Annecy International Animation Film Festival, held on 11th to 17th June this year, Arte, the European cultural channel and partner of the event, will dedicate one of its "Court-circuit" magazines to animation.
For this 2023 edition, the magazine is presenting four short films competing in the Official Selection:
Maurice's Bar by Tom Prezman and Tzor Edery, followed by a Making of
27 by Flóra Anna Buda, followed by a private screening with Catherine Horel, historian specialised in modern Central Europe
Love Me True by Inès Sedan, followed by a Making of
La perra by Carla Melo Gampert
Electra by Daria Kashcheeva
Also being broadcast is the medium-length film The Forest of Miss Tang, by Denis Do, a Screening Event at the Annecy Festival!
The Festival is coming to your living room, don't miss the broadcast on arte.tv until 16th June and on Arte during the night of Saturday 10th to Sunday 11th June.