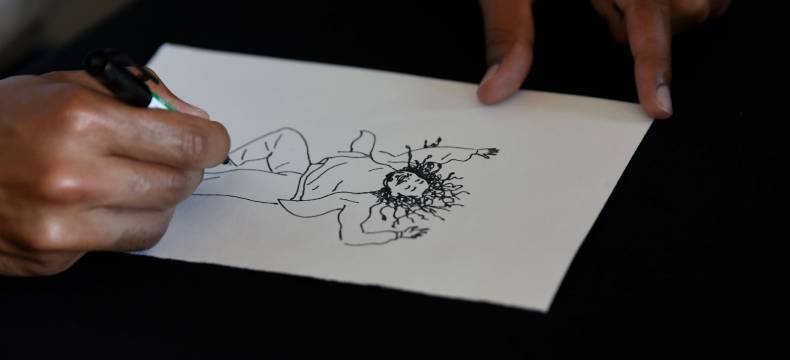 9th Jun 2023
Signing Sessions and Workshops at Decitre and Annecy Fnac!
The Decitre bookshop and the Annecy Fnac, partners of the Annecy International Animation Film Festival, each have an exciting programme in store for you!
The programme at Decitre includes signing sessions with renowned artists, animated encounters, as well as an introductory illustration workshop especially for over 14-year-olds. For the curious and enthusiasts, you can also attend a manga drawing demonstration.
But that's not all! Children will have the chance to take part in a collaborative fresco, where their creativity will be in the limelight. This fun and educative activity is for children between 4 and 12 years old.
There'll be something for everyone! Don't miss the opportunity to meet your favourite artists and to try out some art techniques!
The Annecy Fnac will be organising two workshops led by the scriptwriter and illustrator Thiên-Thanh Tran. The first workshop, on Wednesday 14th at 11:00 am, will invite you to discover how the Perséus comic books are created by looking at the scriptwriting process, how the storyboards are created and the final proofs. Register with the booksellers at the shop.
The second workshop, on Wednesday afternoon at 2:00 pm, is a "Colouring frieze" with a Mexican theme, in rhythm with the Annecy Festival. Everyone is invited to come and colour in the frieze that will be drawn live on-site by the illustrator, creating an interactive workshop open to all!
Please go to Decitre and Fnac's official websites for more information.