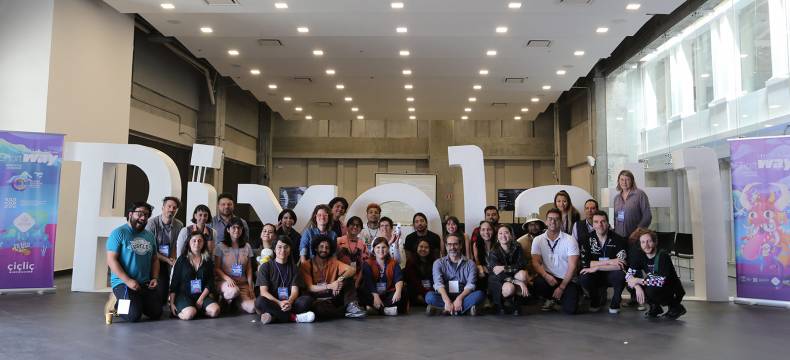 6th Mar 2023
2023 Shortway Winners
The Shortway bootcamp held in Guadalajara brought to light two winning animation projects this year that you can discover at the Annecy Festival in June!
While Mexico will be centre stage at this year's edition of the Annecy International Animation Film Festival, the Mifa continues its partnership with Pixelatl in support of Latin-American creations.
For the 4th consecutive year, the Shortway scheme held it's bootcamp in Guadalajara. From 21st to 23rd February 2023 it hosted 12 project leaders selected from over 200 short film animation projects!
The bootcamp made it possible for each of them to present their project to European, North and South American experts. Corinne Destombes (Development Director, Folimage), Adrien Mérigeau (Director), Simón Wilches Castro (Creative Director, Titmouse) and Géraldine Baché (Head of Projects Mifa) generously assisted the project leaders in addition to local players.
At the end of the bootcamp and after taking into account the recommendations made during their face-to-face sessions, the project leaders were able to give their best shot and pitch their project again. Each individual leaves "changed" by this humane and compassionate experience.
For the lucky ones, the adventure continues at the Festival with the following awards:
Cuidadoras by Daniela Cuenca (Ecuador): selection for Annecy as part of the Mifa Short Film Pitches 2023 and a 1-month residency at Ciclic
Desdoblándome by Natalia Pajar (Mexico): selection for Annecy as part of the Mifa Partners Pitches La Liga de la Animación Iberoamericana
León del cerro by Fabian Flores (Chile): Special Distinction
Hatker by Alejandro Ariel Martin (Argentina): Special Distinction
Huge congratulations to everyone and see you in Annecy for the International Animation Film Market, 13th to 16th June 2023, to discover these promising projects led by enthusiastic and dynamic teams!