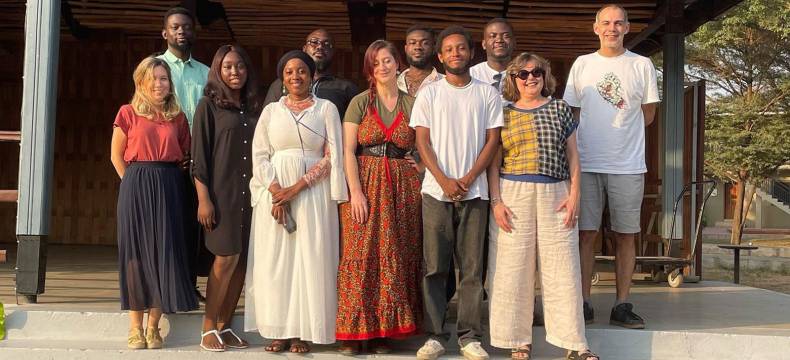 10th Feb 2023
Continued Support for African Animation
Ghana opens the Mifa Campus International and sets the bar high! Let's take a look at the workshop which was held in Accra from 23rd to 27th January 2023 as part of the Mifa Campus International – Talent Programme.
In partnership with the Institut français Paris and the Institut français du Ghana, the Mifa teams are continuing their support in Africa by enabling 5 male and female Ghanaian authors to develop their projects.
The Mifa Campus International has a solid base being coordinated by Delphine Nicolini (Freelance Consultant and Artistic Producer) and assisted by top level experts. It was Anita Doron (Scriptwriter) and Osman Cerfon (Director) who took part in the task to share experience, transmission, the ability to listen and stimulate as the decisive factors for improving skills.
And the result is no short of impressive!
Congratulations to the project leaders of these 5 projects who threw themselves heart and soul into these 5 days and delivered incredible pitches in front of Jules Armand Aniambossou, French Ambassador in Ghana.
The adventure has only just begun, remember these projects and come discover them in Annecy in June during the Partner Pitch Ghana.
Abrefi Koto, a Father's Joy by Karen-Happuch P. Henneh – Short Film
Talata by Najilau Dramundu and Rudolf Zeglo – Feature Film
Asantewaa by Jesse Sunkwa-Mills – TV Series
Fa Ma )Mo by Emmanuel Addy – Series
Soan (Soul of a Nation) by Sarpei Kwadey and Nii Ofei Dodoo – Feature Film

Partenaire du Mifa Campus International