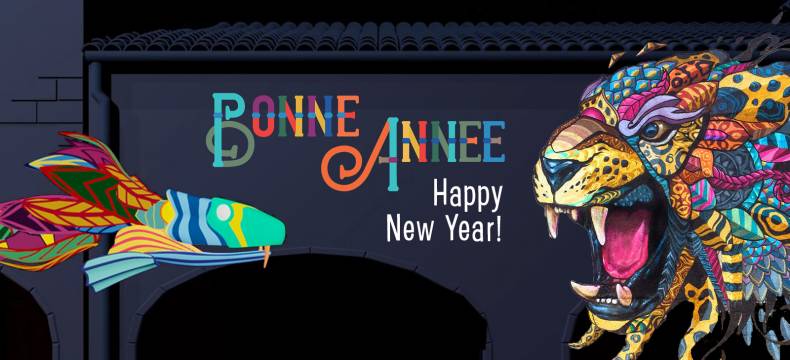 5th Jan 2023
Happy New Year 2023!
The CITIA Team Wishes You All the Best for 2023.
¡FELIZ AÑO NUEVO!
With a tribute to Mexico, whose animation will be taking centre stage in the next edition of the Annecy Festival, and its iconic artists, CITIA wishes you all the very best for the New Year!
Among all the creations produced by the 3rd year students at the École des nouvelles images (ENSI), whom we have been collaborating with for several years, discover our official New Year's greeting card that pays tribute to the Mexican graffiti artist Farid Rueda.
Feel free to look at them all and choose your favourite!
> See all the greeting cards
A festive titbit of what awaits you from 11th to 17th June 2023 – given that the Annecy Festival will start on Sunday for 7 days dedicated to animation film!