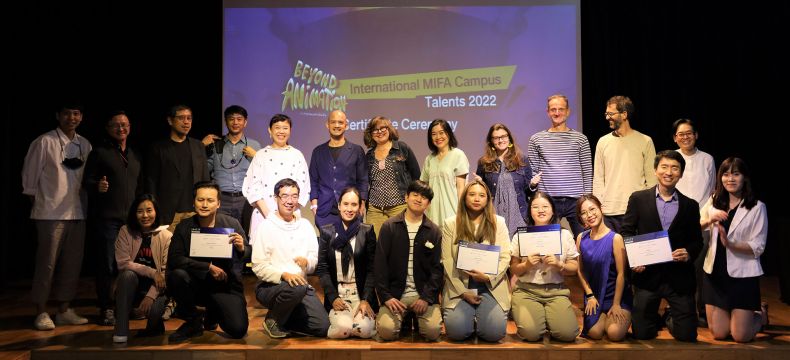 24th Oct 2022
The International Mifa Campus is Back!
The 2022-2023 season's very first International Mifa Campus – Programme Talent has just ended in Thailand and already shows it's spirit: challenge, energy, performance, and a competitive edge.
The International Mifa Campus is back. The scheme, set up by the Annecy International Animation Film Market, exports its expertise and knowledge in a programme to assist animation professionals.
In partnership with TACGA and the French Embassy in Thailand, the Mifa teams gathered a pool of experts to go to Bangkok from 4th to 7th October 2022 to meet 5 previously selected animation project leaders.
The on-site programme includes intensive assistance, one-on-one sessions, group conferencing and practicing live to gradually mature the projects and encourage the participants to open up.
Mentored by Delphine Nicolini (Independent Artistic Consultant and Producer), Fabrice Fouquet (Director) and Luc Camilli (Producer, XBO Films), the candidates gave the best they could during a final pitch.
Congratulations to the 5 projects that we hope to unveil at Annecy reflecting Thailand's first participation at the Mifa:
Koffee Kat Story, by Thawatchai Chunhachai
The Tiny Mighty, by Kamonrose Mahattanasomboon and Chanikarn Tangnoi
Tumbi, by Natthapong Rattanachoksirikul, Wanichaya Tangsutthiwong and Aimsinthu Ramasoot
Thatien, by Naruphon Punphairoj
Phymon, by Kajornphan Sumpownoi
See you at the Mifa on 13th to 16th June 2023, during the Annecy International Animation Film Festival, where Mexican animation will be in the limelight.