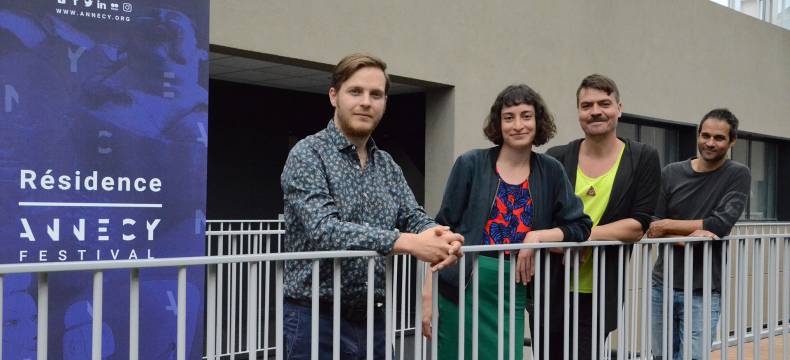 18th Jul 2022
Annecy Festival Residency: Apply Now for 2023!
Be the next residents to join Annecy and benefit from a 3-month break dedicated to the visual development of your animation feature film!
The Annecy Festival Residency will welcome 3 new projects from 3rd April to 30th June 2023. The project leaders will benefit from a working environment conducive to exploration (at The Papeteries – Image Factory), tailor-made mentors, and assistance from the CITIA teams to be able to develop the graphic universe of their feature film.
LOOK BACK AT THE ANNECY FESTIVAL RESIDENCY 2022:
Do you have an animation feature film project in development and would like to apply? Read the terms and conditions for participating and submit your application before 9th September 2022.
If you have any questions, please contact Géraldine Baché.

For more information about the Annecy Festival Residency, download the presentation brochure.
Check out the Aftermovie and The Annecy Residency webseries presenting the development of the 3 projects from 2021.
> Watch the videos