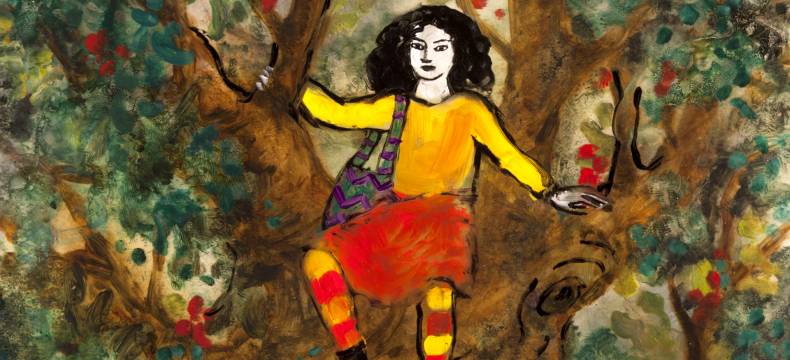 28th Apr 2022
'The Crossing' Wins an Award
Congratulations to Florence Miailhe whose film The Crossing has just won the André-Martin Award for a Feature Film.
Traditionally awarded during the Annecy International Animation Film Festival, the André-Martin Award will from now on be awarded during the AFCA's (French Animation Film Association) Rennes Métropole National Animation Film Festival that is held from 23rd to 27th April 2022.
Following their deliberations, the jury decided to award the animation film The Crossing by Florence Miailhe, produced by Les Films de l'Arlequin, Balance Film, MAUR film and XBO Films, with the André-Martin Award for a Feature Film.
The 2022 jury included:
Thomas Fouet, Film Critic and Sub-Editor at Les Fiches du cinéma magazine
Christine Gendre, Head of Short Films and New Writings Department at Unifrance
Jacques Kermabon, Editor-in-Chief of Blink Blank magazine
Carolina Lopez Caballero, Director of Animac Festival (Spain)
Dominique Seutin, Director of Anima Festival (Belgium)
"In this outstanding work of art, which is organic, dark yet scintillating, the aesthetic hand (animated painting) resonates with the film's narrative describing reality to uncertain futures, while celebrating the artist's and individual's desire for freedom.
By questioning both history and modern suffering, The Crossing touches on the universal."
The jury members

Awarded the Jury Distinction at the 2021 Annecy International Animation Film Festival, the animation feature film The Crossing continues to create an impact with its technical beauty and sensitivity.