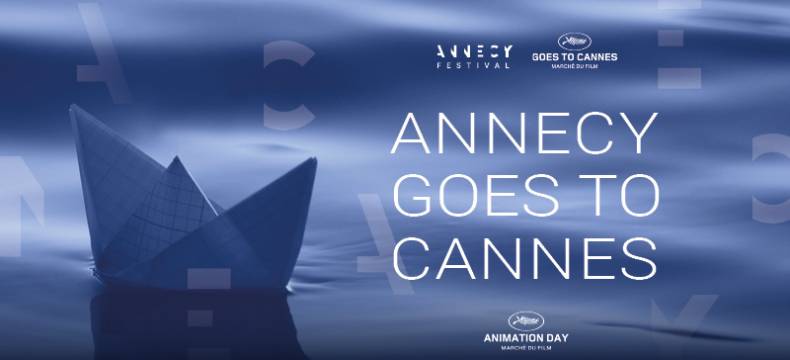 19th Apr 2022
Annecy Goes to Cannes is Back!
Annecy continues its collaboration with the Marché du Film, and the Annecy Goes to Cannes programme is back after a 2-year hiatus.
Animation Day is an initiative jointly created by the Marché du Film and the Annecy Festival, which quickly became an important programme for the global animation filmmaking community in Cannes. The programme features various events and screenings, where experts and enthusiasts get together to discuss about animation film.
Continuing to support the industry, Annecy gives a selection of films in production the chance to provide an update on their progress. Exclusive first images will encourage distributors, investors and sales agents who are at Cannes to join in with these films' adventure!
This year, 5 films from the Work in Progress Feature Film category will be shown:
When Adam Changes by Joël Vaudreuil
Mavka. The Forest Song by Oleg Malamuzh and Oleksandra Ruban
Lollipop by Lisa Marie Russo
Epiphania by Jan Kounen
With Closed Fists by Zoltan Horvath, Jean-Jacques Kahn and Franck Van Leeuwen
See you on 22nd May 2022 at the Marché du film!