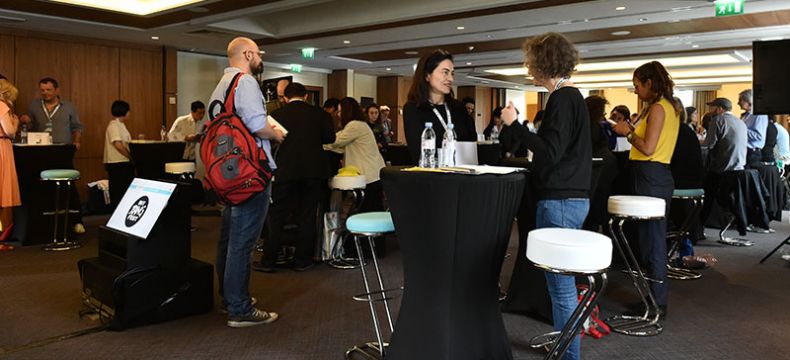 14th Apr 2022
Annecy 2022: The Buyers' Offer
Buyers, distributors and investors, this year the Mifa is providing a tailor-made offer to better meet your needs.
The Market
The Buyers' Club: your reserved area on the 5th floor of the Impérial Palace:
A room specifically for your on-site meetings – Entry reserved to buyers
An on-site assistant will greet you and answer any questions you may have
Open Tuesday 14th to Friday 17th June
Organise your meetings by reserving your table now: contact Céline
Meet the… Buyers: you are cordially invited to share a drink for the opening of the Buyers' Club on Tuesday 14th June, from 6:00 pm.
Meet the… Producers – Gap Financing: discover works and set up meetings with producers of films that are in their final phase of development or in production, and have secured at least 70% of their funding and financial partners.
Tuesday 14th June, 1:00 pm to 3:00 pm, followed by a friendly exchange.
In partnership with:
The Video Library: access an entirely digital catalogue of over 500 films (projects, productions in progress or completed, all categories included).
The Mifa Pitches: the best animation film projects not to be missed during the following sessions, reservation required.
Feature Film Pitches: Wednesday 15th June, 9:00 am to 10:30 pm
Short Film Pitches: Wednesday 15th June, de 11:00 am to 1:00 pm
TV Series & Specials Pitches: Thursday 16th June, 9:00 am to 11:00 am
Digital Experiences Pitches: Thursday 16th June, de 11:00 am to 12:30 pm
The Partners Pitches complete the panorama on offer by highlighting talents from the same territory:
South Korea: Tuesday 14th June, 9:00 am to 10:00 am
Nigeria: Tuesday 14th June, 10:30 am to 11:30 midday
Canada: Tuesday 14th June, 3:30 pm to 4:30 pm
Les Femmes s'animent/Mia Animación : Wednesday 15th June, 1:45 pm to 3:15 pm
South America: Wednesday 15th June, 4:00 pm to 5:00 pm
South Africa: Wednesday 15th June, 6:00 pm to 7:00 pm
Spain: Thursday 16th June, 3:30 pm to 4:30 pm
The Share With sessions are to inform professionals of your acquisition needs. Notable names who will be present:
Rai Ragazzi
Arte
Benshi
WarnerMedia
HBO Max
Gloob / Gloobinho
BBC – Children's Acquisitions and Animation
France Télévisions
ZDF
The Walt Disney Company – EMEA
Apple
The Partners Screenings: come and discover all the latest productions or line-ups, all formats included, and from all horizons!
Festival
Official Selection: Access all the Festival screenings with your accreditation.
The Work in Progress sessions : give you the chance to follow upcoming features, short films, series and other animated XR works in production. The programme is fast approaching!
Don't delay! Get your accreditation today!