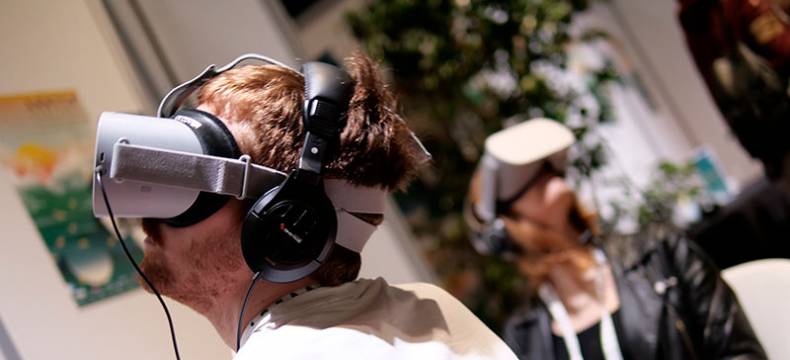 21st Mar 2022
Submit your VR Work!
Registrations to submit your VR work to the Annecy 2022 Official Selection are open until 6th April!
Have you made a VR work? You have until 6th April 2022 to submit it to us and have the chance of seeing it compete in the Official Selection in June at the Annecy Festival!
Launched in 2019, this new competitive section to reward virtual reality works has been a huge success. Gloomy Eyes received the very first Cristal for Best VR Work in the history of the Festival in 2019, followed by Minimum Mass in 2020, and Replacements in 2021.
And what if the Cristal for Best VR Work had your name on it?
Don't wait, submit your work before 6th April and see you at the Annecy International Animation Film Festival on 13th to 18th June 2022!
You can read the regulations and please contact Yves Nougarède if you have any questions.