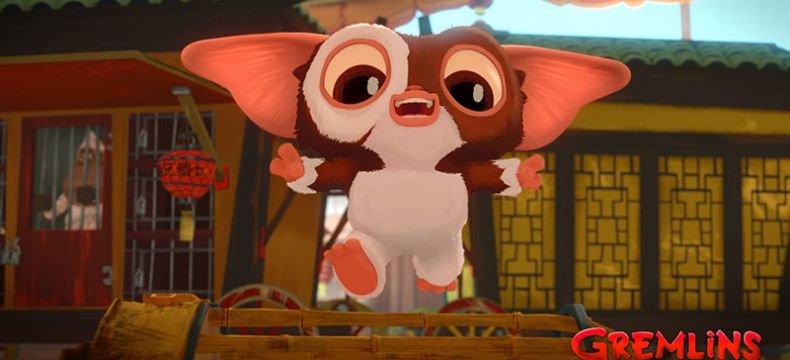 18th Mar 2022
'Gremlins: Secrets of the Mogwai' World Premiere Screening
Warner Bros Animation and Amblin Television to Debut Gremlins: Secrets of the Mogwai at the Annecy International Animation Film Festival.
Producers Tze Chun, Brendan Hay, and Joe Dante to Attend World Premiere of the Highly Anticipated HBO Max Series. ­
Gizmo and the mischievous Mogwai are set to run wild through the streets of Annecy when Gremlins: Secrets of the Mogwai premieres at the Annecy International Animation Film Festival. The first episode of the animated prequel series of the popular film franchise will have its world premiere at the Grande Salle de Bonlieu. Date and time to be announced at a later time.
The Festival is pleased to welcome Executive Producers Tze Chun and Brendan Hay, along with Joe Dante, Director of the Gremlins films and Consulting Producer for the series, who will attend and participate in a post screening Q&A discussion covering the making of this highly anticipated series, during a Screening Event.
GREMLINS: SECRETS OF THE MOGWAI Series Description
In Gremlins: Secrets of the Mogwai, we travel back to 1920s Shanghai to reveal the story of how 10-year-old Sam Wing (future shop owner Mr. Wing in the 1984 movie) met the young Mogwai called Gizmo. Along with a teenage street thief named Elle, Sam and Gizmo take a perilous journey through the Chinese countryside, encountering, and sometimes battling, colorful monsters and spirits from Chinese folklore. On their quest to return Gizmo to his family and uncover a legendary treasure, they are pursued by a power-hungry industrialist and his growing army of evil Gremlins.
Gremlins: Secrets of the Mogwai is produced by Amblin Television in association with Warner Bros. Animation. Sam Register, President, Warner Bros. Animation and Cartoon Network Studios, and Darryl Frank and Justin Falvey, Presidents of Amblin Television are executive producers. Tze Chun serves as showrunner and executive producer. Brendan Hay serves as Executive Producer with Dan Krall serving as Supervising Producer.