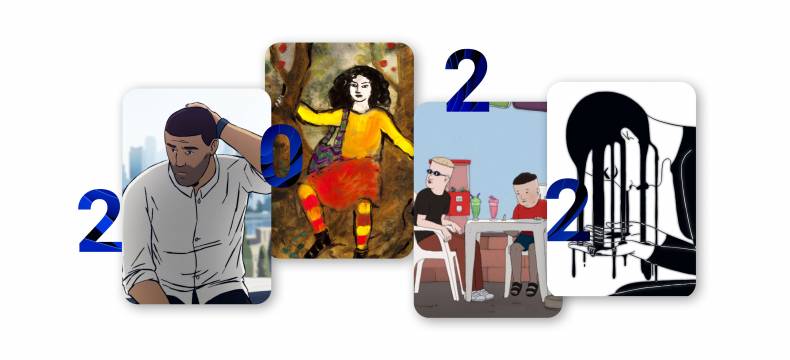 22nd Feb 2022
Annecy 2022: Accreditations are Now Open!
See you from 13th to 18th June 2022 – and lakeside! – for the next edition of the Annecy Festival and its Market (Mifa), with Swiss animation in the spotlight this year.
Choose the accreditation that fits your profile, and reserve yours now!
Are you excited to be coming back to enjoy the amazing Annecy Festival's atmosphere? Its lake, mountains, paper planes, enthusiasts, and meetings with the world's biggest animation talents? Discover our tailor-made offers, whatever your profile: professional, student, or amateur, find the accreditation just for you!
Our goal, which motivates our decisions and work over the coming months, is to prepare the on-site Festival as close as it can be to how it was before 2020.
We have an optimistic approach and are so looking forward to welcoming you in Annecy!
On 13th June, we are counting on you to come and celebrate the diversity and richness that animation film offers us all!
Mickaël Marin, Director of CITIA/Annecy Festival
Tailor-made formulas
Are you an animation professional and would like to access all the Festival and Film Market events?
Get your accreditation now and benefit from an early-bird rate until 7th March!
> I'm attending the Mifa
Are you a professional or teacher in animation and would like to attend the screenings, and meetings about films? The Festival and Festival+ accreditations let you discover the richness and productivity of the animation sector.
> I'm choosing my accreditation
Are you are a student studying film, TV, or multimedia? The Students accreditation will give you access to content dedicated to students and young talents to enable you to prepare for your future career.
> I'm getting my accreditation now!
Are you a journalist and would like to cover the event?
> I'm getting my accreditation now
Are you a moviegoer or animation enthusiast? The Pass grand public is just for you!
> More info
Accommodation
Organise it now!
Lac Annecy Tourisme & Congrès offers a selection of accommodation online that is pre-reserved for Annecy Festival 2022 participants.
The list is constantly updated.
> More info

COVID Info
The event will take place under the health measures in force on the date of the actual event.
More information coming soon.