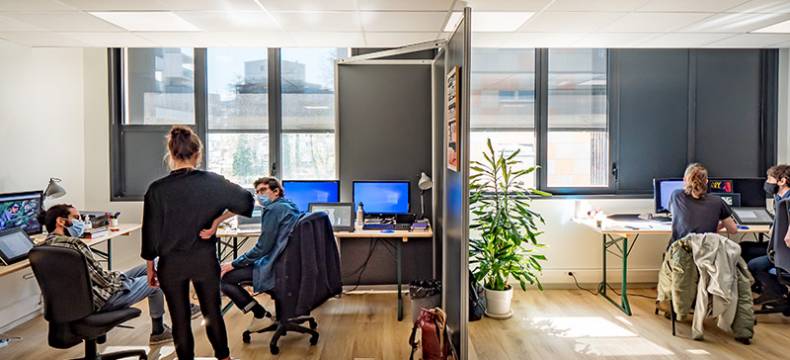 10th Jun 2021
Annecy Festival Residency: Call for Applicants 2022!
Join this unique Residency dedicated to animation feature film graphic development.
While the Annecy Festival Residency reaches its end with the presentation of the 3 selected projects Heirloom, Piece and Le Cœur à danser, during the Annecy Festival Residency Partners Pitches, it is already time to apply to the next edition in the hope of joining Annecy between 4th April and 30th June 2022!
Next April, the Annecy Festival Residency, dedicated to animation feature films, will once again welcome 3 projects over the course of 3 months that will benefit from a working environment conducive to exploration, a tailor-made mentor, and assistance from the CITIA teams to be able to develop their films' graphic universe.
Mickaël Marin, CEO, CITIA, declared at the launch of the Residency: "Land of the Festival, Annecy will also become a land of creation […]. I thank the partners for accepting to support us on this wonderful project. Now more than ever, we must support creation and culture. It is for the common good of us all."
On the eve of our 2nd Residency, this statement remains a burning issue!
Do you have an animation feature film project in development and would like to apply? Read the terms and conditions for participating and submit your application before 10th September 2021.
If you have any questions, or you would like to visit the sites during the Festival and Mifa week, please contact Géraldine Baché, geraldinebache@citia.org