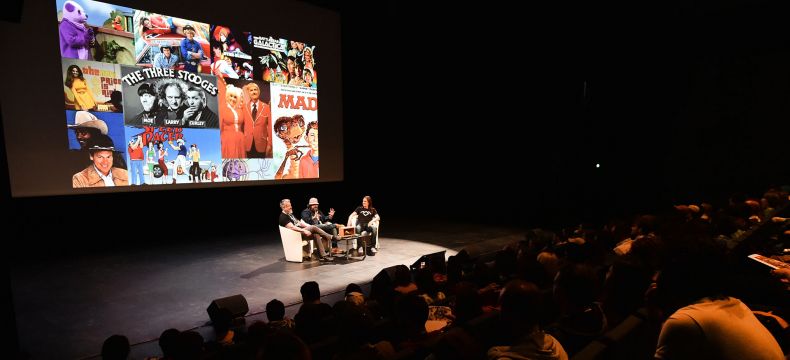 20th May 2021
A Festival with Content for the 2021 Edition!
Discover animation with no limits or frontiers at Annecy!
A breeze of effervescence and creative daring is blowing through the programs of the Festival! Here is the content that will punctuate this 2021 edition:
The Screening Events
On Monday, June 14 at 8:30 p.m., an in-competition Japanese film will open the celebrations: Josee, The Tiger and the Fish by TAMURA Kotaro – Japan (distributed by Eurozoom).
As a prelude, the world premiere of Tomorrow's Leaves, a hand-drawn and hand-painted animated short by Studio Ponoc, will also be presented.
And also:
Wolfwalkers by Ross STEWART and Tomm MOORE – Ireland, Luxemburg – Haut et Court
Spirit Untamed by Elaine Bogan and Ennio Torresan, Jr. (Co-Director) – DreamWorks Animation – Universal Pictures France – Session followed by a live Q&A
Even Mice Belong in Heaven by Denisa GRIMMOVÁ, Jan BUBENICEK – France, Poland, Czech Republic, Slovakia – Gebeka
The Mitchells vs the Machines by Mike RIANDA and Jeff ROWE – USA – SONY PICTURES ANIMATION – Netflix – Session followed by a live Q&A
Luca, from Pixar Animation Studios, preceded by a live introduction, with director Enrico Casarosa and producer Andrea Warren.
Coppelia by Jeff TUDOR, Ben TESSEUR, Steven DE BEUL – Germany, Belgium, Netherlands – Urban Distribution International
Ainbo: Spirit of the Amazon by Richard CLAUS and Jose ZELADA – Netherlands, Peru – Le Pacte
5 short films will be screened for the closing ceremony:
Jung & Restless by Joanna PRIESTLEY – USA
Boy Oh Boy by Stephen IRWIN – United Kingdom Flight by Samuel YAL – France
Blush by Joe MATEO – USA – Skydance Animation – Apple TV+
Us Again by Zach PARRISH – USA – Walt Disney Animation Studios
The 60th – the screening
A special screening, full of first-times and surprises!
First time on a big screen: Mémoire d'une minute, a program of one-minute short films on the topic of memory, by 11 Annecy-prizewinning directors. Interwoven on an initiative by Joan C. Gratz, they offer us art ranging from the sentimental to the absurd.
First screening in 1960: An Award for Mr. Rossi, a short by Bruno Bozzetto in competition at the time! See it again in 2021, still in Annecy!
World premiere of the Walt Disney Animation Studios short film Far From the Tree, with a pre-recorded intro by director Natalie Nourigat.
Masterclasses
Walt Disney and Kugali animation studios present Iwájú
Speakers: Jennifer Lee, Ziki Nelson, Tolu Olowofoyeku, Hamid Ibrahim, Natalie Nourigat, Marlon West.
Animation Embodied
Speakers: Signe Baumane, Joanna Quinn, Martina Scarpelli. Moderator: Jayne Pilling.
Making of
On the programme, four VIP guided tours right to the heart of the films by the directors and their artistic teams.
The Boss Baby: Family Business – DreamWorks Animation
Spirit Untamed – DreamWorks Animation
Love, Death + Robots – Netflix
Namoo – Baobab Studios
Keynote
Through an exclusive glimpse of Evolver – Prologue, a VR experience lead by Terrence Malick (executive producer), produced by Atlas V (France) and Marshmallow Laser Feast (United Kingdom), and in coproduction with Orange – Division XR, this presentation will explore the current state of immersive entertainment through 3 themes: creative potential, technological breakthrough, and spectators expectations.
Find the full detailed programme this way!