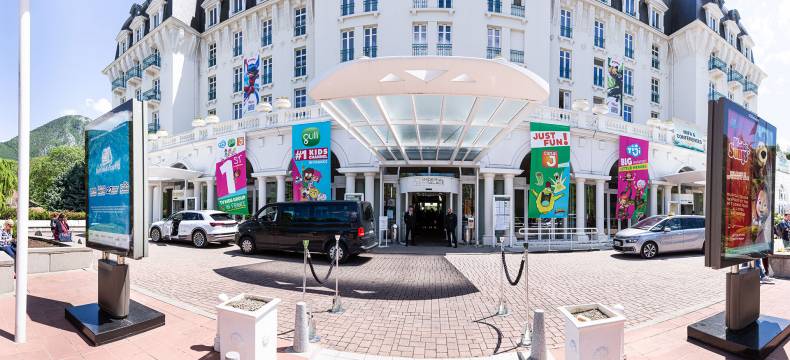 20th May 2021
Illustrious Guests at the Mifa 2021
The Mifa 2021 is evolving but holding onto certain traditions, like welcoming great names in animation!
Marguerite Abouet, patron of the Mifa Campus 2021
As every year, an emblematic figure of the animation world will be on hand for the Mifa Campus, coming to inspire and encourage the students and young talents of tomorrow's animation.
This year, and more specifically to celebrate African animation in Annecy as well as Africa2020 Season, we are proud and pleased to welcome as our 2021 Mifa Campus sponsor: Marguerite Abouet. It will be a joy to meet her again for a discussion with young talents from the African continent, and we thank her heartily for her dedication.
William Kentridge, the Festival's special guest
It is also an immense honor for us to welcome special guest William Kentridge, a multi-disciplinary artist whose work in animation will be showcased in a retrospective at the Annecy Festival. We will be meeting him again on the Mifa Campus for a conversation with N'Goné Fall, general curator for Africa2020 Season. They will both inspire and encourage numerous artists from Africa and around the world. We are profoundly grateful to them for their time and for these precious moments we will share with them on line.
Triggerfish Animation Studios, recipient of the Mifa Animation Industry Award
"In this year of celebrating African animation, we wanted to extol the work of an African studio, a genuine trail-blazer of animation in its home country", explains Véronique Encrenaz, Head of Mifa. "Its journey in just a few years resulted in the production and shooting of series and feature films which have already earned a constellation of prizes. The studio has helped train talents in South Africa and throughout the African continent, structuring an industry to give all its professionals support. We are overjoyed to bestow this prize on Triggerfish Animation Studios. Congratulations to Stuart Forrest and his entire team!"
To find out more, browse the Mifa programming!