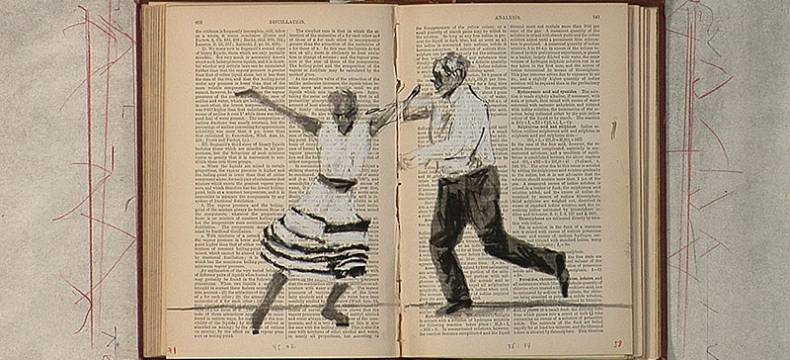 11th May 2021
Africa is in the Limelight for the 2021 Edition
From 14th to 19th June, Annecy is celebrating African animation!
During the Annecy Festival's 60-year history, 47 African films have been included in an Official Selection. This year, it is the entire continent that is in the limelight, with special programming to pay tribute to this rich, varied, and eclectic animation.
An initiative that is a part of the Africa2020 Season, launched by the President of the French Republique, Emmanuel Macron, and led by the Institut français.
This event is organised as part of the Africa2020 Season
Therefore, among the 18 juries, the Festival will be welcoming the writer and professor Mohamed Ghazala. The City of Annecy Award will be awarded by the Perspective Jury, consisting of three residents from the city of Dori, in Burkina Faso: Moustafa Kabore, cultural entrepreneur, Soujoude Wafa Naami, architecture student and Seidou Samba Toure, director.
The Junior Jury comprises 8 children who will be rewarding a short film and a graduation film, and also the Junior Jury CANAL+ Award. There will be four youngsters from Burkina Faso, Senegal, the Ivory Coast and Morocco, who will be side-by-side with four local youngsters from Annecy's aaa association.
For this occasion, the Festival will be providing many different content themes:
Carte blanche for animation from Maghreb,
Best of Fupitoons Festival,
Moustapha Alassane's Cinema of Possibilities, a film by Maria Silvia Bazzoli, co-directed by Christian Lelong from Annecy,
Honouring one of the greatest African animation artists, William Kentridge, through 9 of his short films,
Lady Buckit & the Motley Mopsters, a Nigerian feature film by Adebisi Adetayo (2020),
A selection of several African films conserved or restored by the CNC Archives,
African Animation Today, 11 contemporary programmes from South Africa, Ethiopia, Ghana and the Congo.
African animation will also be taking pride of place at the Mifa, in all its richness and diversity, with the programme:
Presentation of 22 African projects from across the entire continent,
A conference to "Understand African Animation: Collaboration at the Core of Today and Tomorrow's Strategies",
An African Focus detailing the various distribution opportunities within the continent and internationally,
In partnership with Unity, the Mifa Campus will also be giving African animation pride of place (Friday 18th June),
Meetings with professionals from the continent during the Meet the… sessions,
The Mifa Animation Industry Award will also be the opportunity to put the spotlight on Africa's animation industry. Its recipient will be announced soon.
For more information read the press release.
More details coming soon!