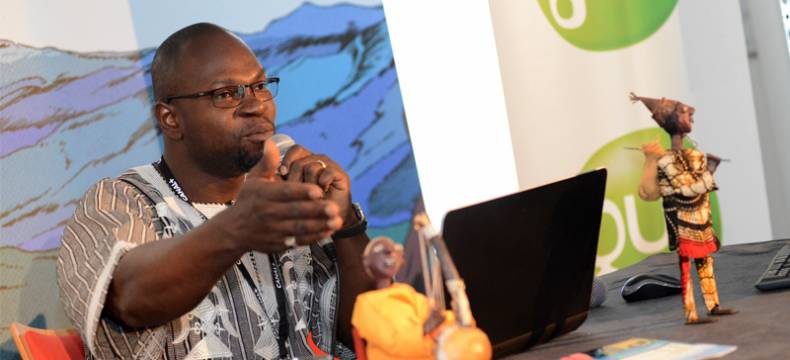 5th May 2021
See the 2021 Pitches Selection Online!
Annecy is offering you the best original creation online from 14th to 19th June!
The Mifa Pitches are the unique opportunity for young international creatives to present their projects to a professional audience and be supported by them thanks to various prizes. This is also the dream opportunity for you, the producers, broadcasters, distributors and funders, to establish partnerships and be the first to position yourself on the best original creation.
Mifa Pitches
The current health context has not slowed down the 2021 submissions, with nearly 433 projects registered! Among them, 36 have been selected by our expert committees for their originality and rich storylines, among projects from around the world: France, Argentina, Brazil, Ireland, Greece, Latvia, Canada, Cyprus, Bulgaria, Indonesia, Iran, USA, Madagascar, Germany, Taiwan, Belgium, etc.
The video presentations from these young talents will be available to watch as soon as the Mifa opens. (Access with a Mifa accreditation)
In order to extend the meeting and to network, remember to use our Meet the… Talents scheme.
> Check out the 2021 selection
Comics Mifa Pitches
Launched last year, the Comics Mifa Pitches invite you to dive into the creators' graphic universes through their free of rights' comic books and to use their inspiration for future films! 5 works from the 9th art have been selected this year.
This scheme is supported in partnership with Lyon BD Festival, as well as the participation of 4 international festivals: Québec BD (Canada), The Lakes International Comic Art Festival (UK), la Foire du Livre de Bruxelles (Belgium), and the CairoComix Festival (Egypt).
And, in order to extend the exchange, meet the publishers associated to each comic book by using our Meet the… Publishers scheme.
> Check out the 2021 selection
Partners Pitches
The territories support their talents with this online Pitches complementary offer to discover the little gems that are 100% local.
The programme has no less than 70 projects spread over 14 sessions that will be presented from the following territories:
Africa (Nigeria, South Africa, Saison Africa2020 and Digital Lab Africa)
Middle East (Israel)
Latin America (La Liga de la Animación Iberoamericana in Focus, Animation! Special Mentoring Program for Women Animation Directors, Chili, Colombia)
Asia (Asie du Sud-Est, Taïwan, Japon)
Europe (CEE Animation Forum)
Several of these Partners Pitches have been assisted by Mifa experts as part of our Mifa Campus International scheme, a programme for supporting creation.
The full programme is coming soon!
Get your accreditations now to watch the Pitches during the Annecy International Animation Film Market, 15th to 18th June 2021. Choose between the hybrid or online formula HERE!