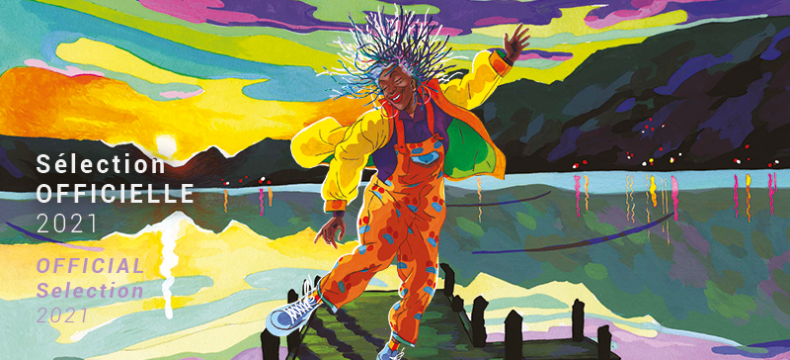 29th Mar 2021
First Part of the Official Selection
First stage in the 2021 edition: the announcement of the selection of Short Films, Graduation Films ans TV & Commissioned Films!
More than 2,700 films were registered in these categories, coming from almost one hundred different countries. Here is the selection:
Short Films in competition:
44 in the Official, 8 in the Off-Limits category, 22 in the Perspectives section and 12 in the Young Audiences section, of which 43% were directed by women.
Graduation Films in competition:
46 films, of which 60% were directed by female students.
TV and Commissioned Films in competition:
26 films TV and 32 Commissioned Films (for respectively 27 and 38% female directors).
> Check out the 2021 Official Selection
"There's no surprise to find that the 2021 selection of short films is marked by themes and questions linked to the pandemic. Festival regulars will be pleased to find several familiar names competing: Franck Dion, Joanna Quinn, Jalal Maghout, Joan Gratz, and Georges Schwizgebel… Some may also be surprised to see the Inuit filmmaker Zacharias Kunuk, winner of the Caméra d'or at Cannes in 2001 for Atanarjuat, among the directors in the selection at Annecy. Here he directs his first animation short film Angakuksajaujuq (The Shaman's Apprentice). Ultimately, it's a diverse selection that confirms the growing presence of a new generation of female French directors (Marine Blin, Kajika Aki Ferrazzini, Jeanne Apergis, Claire Sichez) and where formal exploration opens the doors to experimentation (works by Paul Wenninger and Erick Oh), as well as off-the-wall humour (films by Luis Nieto and Daniel Moshel).
Several of the graduation films are rooted in modern times, through concerns about new technologies, artificial intelligence and in general about humans' place in the world. These anxieties find an equivalent with the technologies employed: digital 3D, video game engines, new images, etc.
A few words about the commissioned films to highlight the high standard of the music videos' selection allowing us to discover filmmakers who have already won awards at Annecy: Nina Paley, Mirai Mizue, Martina Scarpelli, and more.
Lastly, the 2021 selection gives pride of place to African animation with works from South Africa, Ghana, Egypt and Kenya, and it once again testifies to the immense diversity from this continent. While, on all the sections so far, we have selected films from 53 countries, including Armenia, Azerbaijan, Belarus, Macedonia and Pakistan."
Marcel Jean, Artistic Director

The Feature Films and VR Works in the Official Selection will be unveiled later.

This Annecy 2021 Official Selection is carried out by the Artistic Director, Marcel Jean, the Films & Programme Planning team, Laurent Million, Yves Nougarède and Sébastien Sperer as well as:
Cécile Giraud (Short Films):
She is Project Manager for Nouvelle-Aquitaine Independent Cinemas, where she supports animation films, documentaries and films for young audiences. She is currently writing her first animation series.
Marie-Pauline Mollaret (Graduation Films):
Marie-Pauline Mollaret is a journalist and film critic. She writes for various specialist film magazines, including "L'Avant-scène Cinéma" and "Bref", as well as for the website EcranNoir.fr where she is Chief Editor. Since 2016, she is also a member of the short films' selection committee for La Semaine de la Critique at the Cannes Festival.
Clémence Bragard (TV & Commissioned Films): Specialised in film animation project development, she is currently programmer of the National Animation Film Festival for the AFCA and presenter for the Annecy Festival.
Check out the Official Selection

Coming soon, more information about Annecy 2021 (content, when accreditations are opening, access procedures, etc.)