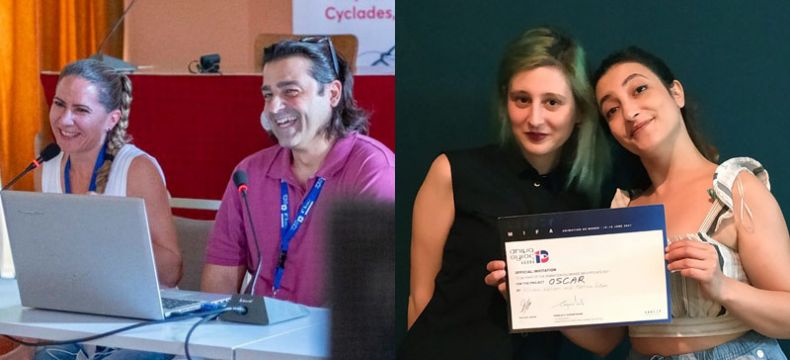 5th Oct 2020
Animation du Monde: First Winners!
The Mifa's Animation du Monde, spotlighting animation talents from emerging countries, has made its first pit stop in Greece and the Balkans.
The Animation du Monde in Greece and the Balkans unveiled three winners. It was organised in collaboration with the Greek International Animation Festival, Animasyros and its Agora, and took place on 23rd to 26th September 2020.
Following a call for projects that was launched beforehand across the entire Greek territory and the Balkans, 6 animation projects were chosen. The project leaders concerned took part in a workshop to develop their skills and prepare them for the pitch sessions.
The jury included:
Antoine Liétout: Producer, Laïdak Films
Marineta Mak Kritikou: Head of Agora
Nancy Denney-Phelps: Journalist
Tünde Vollenbroek: Producer, Studio Pupil
Géraldine Baché: Head of Projects Mifa
Following the pitch sessions, three projects were awarded:
Mesut, led by Michalis Kalopaidis and Alexia Roider (short film, Cyprus)

Oscar, led by Polyxeni Katsari and Matina Fykari (short film, Greece)

These two projects will be at the 2021 Animation du Monde Pitches.
A Special Distinction was awarded to Travel Bugs, led by Fokion Xenos and Isavella Alopoudi (TV series, Greece)

This mature project will know how to attract animation professionals at the next Annecy International Animation Film Market edition.
Congratulations to all the winners and see you in June!