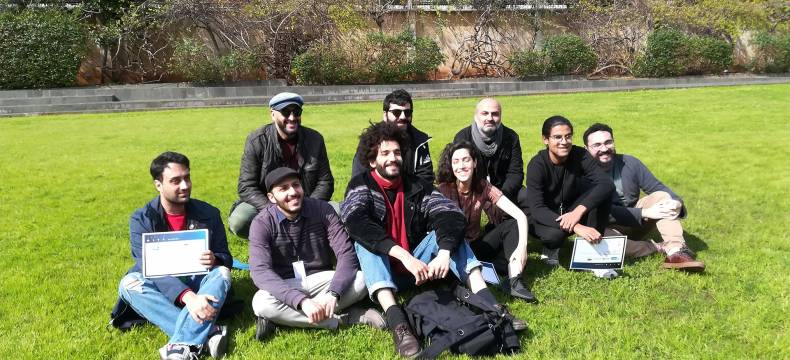 3rd Mar 2020
Animation du Monde in Lebanon
This year the Mifa has integrated a new country into its Animation du Monde sessions: Lebanon. Discover their first winners!
The International Animation Film Market took its Animation du Monde sessions to Lebanon in the search of sensibility, creativity and potential from local animation writers.
With this in mind an Animation du Monde workshop took place from 28th February to 2nd March 2020 in collaboration with Beirut Animated, the Institut français du Liban and Metropolis.
Nine project leaders from the Arab world got together in Bayreuth for a four-day workshop, led by three animation experts: Sébastien Tavel (screenwriter), Ivan Zuber (producer, Laïdak Films) and Géraldine Baché (Head of Projects Mifa).
As a result of these work sessions their short animation film projects had matured and had the opportunity to be challenged against one another in a real-life pitch exercise.
The jury chose to reward the following projects, which you will discover during the Mifa Animation du Monde Pitch Sessions:
For the Love of People, Nicolas Fattouh, Lebanon
Shadows, Rand Beiruty, Jordan.
A Special Distinction was also attributed to the project:
Five Gold Coins, Mazen Atallah, Egypt.
Congratulations to all our winners and see you in June at the Annecy International Animation Film Market to see them present their short film projects at the Animation du Monde Pitch Sessions.