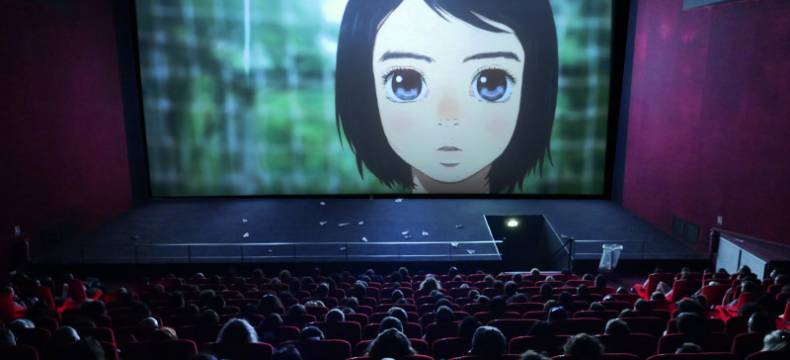 15th Jan 2020
Annecy 2020, always evolving to keep satisfaction higher than ever!
Adaptation, services and support will once again be the key words for this anniversary edition!
After another increase in participation (12,300 badgeholders), we have taken it to heart to maintaining a high level of excellence by improving access into the theatres to guarantee the best possible experience for badgegholders.


Modifying the seating capacity
26% increase in the number of seats
In 2020 there will be 21,700 extra seats available for festivalgoers.
New venues, new theatres and 10 additional screenings per day starting from 8:30 or 9:00 am (at the Bonlieu Grande salle and Petite salle for example), creating the opportunity to satisfy a greater number of festivalgoers.
Morning screenings will be useful for professionals wishing to attend screenings before meetings, early-birds, and of course animation fans!
The salle Pierre Lamy opens its doors as soon as 7:00 pm directly after the WIP.
Also worth noting, the 2 new cinema theatres that will programme the Festival: the Auditorium Seynod and Le Rabelais, Meythet.
Lastly, badgeholders will have exclusive and privileged admission to Bonlieu for all the screenings.
"Along with Dominique Puthod, President of CITIA, and Marcel Jean, Artistic Director, our priority is to enable each festivalgoer to access the theatres in the best possible conditions. For the 60th anniversary, and in order to respond to the significant growth of the last editions, we wanted to considerably increase our seating capacity. Annecy 2020 will offer more screenings, more theatres for a Festival that must address the next decade with the ambition of sustainable growth that puts the comfort of the festival-goer at the heart of its policy."
Mickaël Marin, CEO
The 60th anniversary will be an exceptional edition and we hope that it will be a fantastic experience for you!