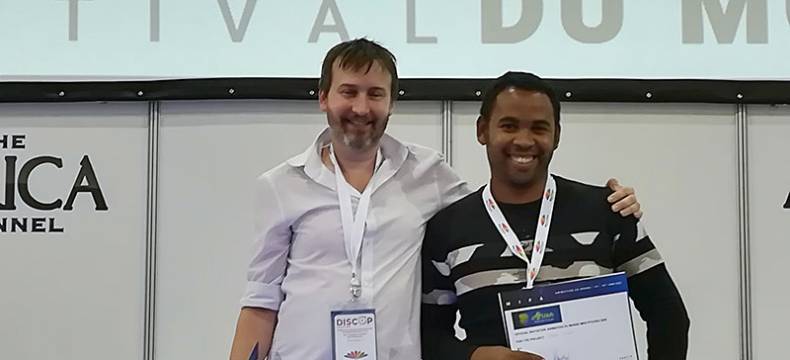 26th Nov 2019
South African Winners!
The winners of the Animation du Monde Pitches in South Africa were announced during the Johannesburg DISCOP. Congratulations everyone!
Once again this year the Annecy International Animation Film Market, in partnership with the African Animation Network and the DISCOP markets, launched a Pan-African Animation du Monde Pitches competition.
Following the workshop that took place in Johannesburg on 20th to 22nd November, the project leaders participated in the Pitch sessions to present their future animation films.
Congratulations to all the winners:
Sitraka Randriamahaly (Madagascar) for his TV Series project Mora Mora
Matthew Brown (South Africa) and Harrison Yinfaowei (Nigeria) for their Feature film project The Oil of Amadi.
These project leaders are invited to participate in the Mifa Animation du Monde Pitches in June 2020.
A special mention was also awarded to:
Kabelo Maaka (South Africa) for her TV Series project The Fam.
The jury, made up of Mike de Sève, Olivier Catherin, Ariane Suvek, Thomas Viju and Géraldine Baché, rewarded these three projects for their innovative and artistically rich local content.
See you on 16th to 19th June, at the Annecy International Animation Film Market's Animation du Monde Pitch sessions to discover the winners' projects.
This is also the perfect opportunity to learn more about African animation because the continent will be placed in the spotlight as part of the Institut français Africa2020 Season.