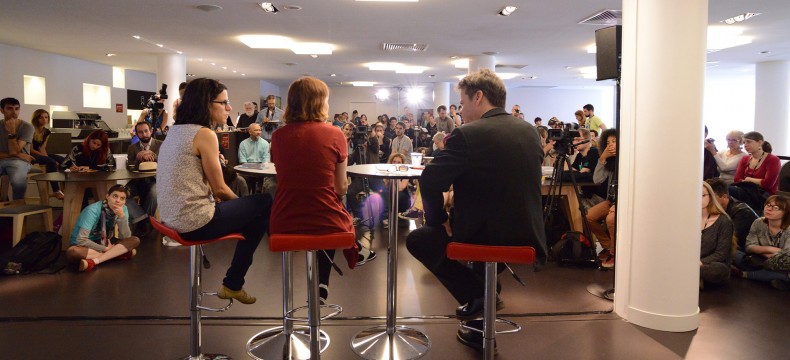 10th Jun 2019
Shorts & Breakfast
Every morning the directors of short films in competition screened the previous day at the Annecy Festival will be on hand to chat over breakfast.
Marcel Jean, Annecy Festival's Artistic Director invites to join him every morning at the Bonlieu theatre bar to get you in the mood for the day with Shorts & Breakfast. Coffee in one hand, croissant in the other, gather around the directors of the short films in competition screened to the festival-goers the previous day.
Open to all badgeholders, these morning sessions are the chance to discover behind-the-scenes of the creations that have made the biggest impression on you. Encompassing the various creative stages from scriptwriting to other technical aspects and even questions concerning financing.
Privileged exchanges with the directors of short films in competition at the Annecy Festival, from Tuesday 11th to Saturday 15th June, 9 to 10:15 am, bar du théâtre, every morning. If you would like to know more about the Off-Limits Short Films, there is a dedicated session Saturday morning at 10:15-11:30 am.
New for 2019: this year Shorts & Breakfast will be broadcast live on the Festival's YouTube channel!
Everything you need for a big spoonful of creativity with your coffee!