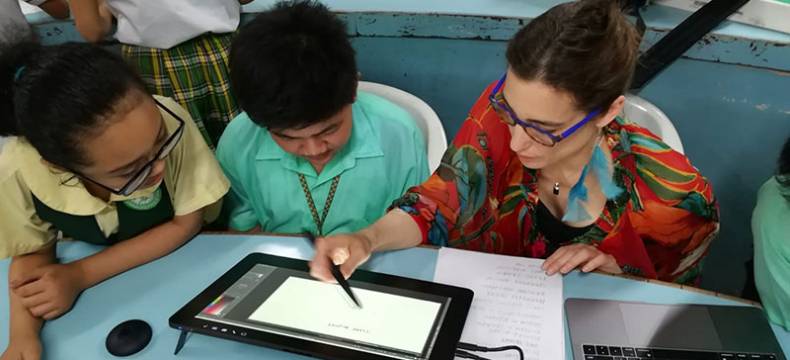 28th Feb 2019
Animation Education is being exported
For the very first time, as part of its animation education mission, CITIA went to meet some Filipino children in Manilla to introduce them to stop motion animation.
CITIA are developing educational infrastructures aimed at young pupils to enable them to understand moving image techniques. For the very first time a workshop was held in Manilla in the Philippines, at the Saint Jude College, from 19th to 22nd February. Géraldine Baché, the Head of Animation Education at CITIA, and Claire Fouquet, author and director, intervened for three afternoons with a class of 25 children aged 9 to 12.
With the pupils, a story was imagined around a song, a storyboard was built, the sets and characters made, and thanks to their stop motion course initiation, they produced a short film Friendship. The opening title sequence was then created on Cintiq, thanks to Wacom loaning the equipment.
Discover the finished film!
This workshop would not have been possible without the French Embassy in the Philippines, the ACPI (Animation Council of the Philippines), Mrs Leonides Mascarenas, the Grade 6 Advisor of the Saint Jude College and her class.
A great first time success that no doubt will be repeated!