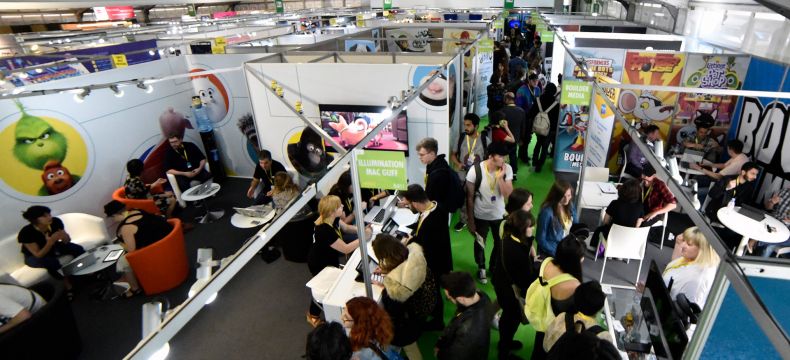 25th Jan 2019
Annecy 2019: the Mifa is always trailblazing!
This indispensable annual gathering continues to evolve whilst consistently fulfilling everyone's needs!
Redesigned spaces to optimise "your Mifa"
A new marquee, on the steps of the Impérial Palace sheltering the Mifa Welcome Area. There will also be a new Press Room with a terrace, in order to upgrade your welcome and simplify your access to the Market.
A larger and more enhanced VR area
A 1,500m² platform on the lake (700m² in 2018), which, for the first time, will host stands with terraces, a new conference room seating 300, and as usual the Chill Out Area.
The private Plage du Mifa (Mifa Beach) allows you to plan appointments, lunches and even cocktail parties, with complete peace of mind, in addition to enjoying the Chill Out Area on the lake!
Increased support
Buyers
The creation of a Buyers' Club. Right at the heart of the Mifa there will be a new area entirely dedicated to buyers, to assist them in their appointments and facilitate access to: 6 viewing units, private tables and a privileged welcome throughout the week.
Operators
For the first time at the Mifa, there will be an afternoon of screening feature films in the last stages of production dedicated to operators, in partnership with the AFCA, to give support to adult animation feature films.
Gap Financing: Meet the Producers
The Mifa supports producers of feature films in the final phase of funding (85% secured), by allowing them to showcase their projects and have dedicated appointments.
"At the beginning of 2019, the Mifa once again wishes you the very best and announces their new year's resolutions!
Faced with constant evolution, whether for the Mifa or the animation sector in general (AVMS Directive of the European Parliament, CNC Animation Plan, Audiovisual Reform, etc.), new measures are needed. In order to take into account the numerous changes announced the Mifa is evolving, developing new infrastructures and setting up new meeting formats to accompany animation at all levels: a larger number of meeting areas at the heart of the Mifa, to facilitate discussions and to improve all badgeholders' welcome, support producers in financing feature films, support buyers, sellers, distributors and operators for improved film diffusion, support project leaders, develop VR, etc.
Welcome and support will be the Mifa 2019's catchphrase!"
Véronique Encrenaz, Head of Mifa
And also
The renewal of the "Creative Europe MEDIA" Umbrella, international meetings with women in animation organised by Women in Animation and Les Femmes s'Animent, Mifa Campus, etc.