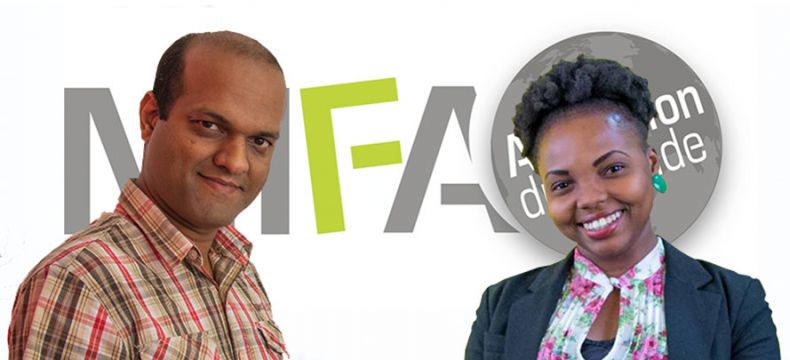 22nd Nov 2018
2 winners at the Animation du Monde in Africa
Congratulations to the project leaders Dami Solesi and Nildo Essa for their two TV series. They are the winners of the Animation du Monde in Africa Pitches.
For the second time, the International Annecy Animation Film Festival and its Market joined with AAN (African Animation Network), to radiate across the entire African continent and discover the talents to present to the Animation du Monde.
The AAN relied on 5 events during the year to reach out to as many territories as possible. During the call for projects launched at the Discop and Abidjan Discomic (Ivory Coast), Nairobi (Kenya), Zanzibar, Lagos (Nigeria) and Johannesburg (South Africa), more than 70 projects competed.
Only 10 of these were invited to the Animation du Monde workshop in Johannesburg. The candidates could work on and refine their projects with the support of the following experts:
Rathan Sam Georges (VP Operations & Development, Toonz Media Group, India)
Mike de Seve (script writer/story consultant, Baboon Animation, USA)
Arthur de Pins and Alexis Ducord (directors, Zombillenium)
Géraldine Baché, head of projects at Mifa.
A final Pitch session held after the workshop enabled them to choose the two projects that will be invited to Annecy in June 2019 to participate in the Animation du Monde Pitches. They are:
Dami Solesi for his TV series project The Makerbolts (Nigeria)
Nildo Essa for his TV series project The Trouble Makers (Mozambique).
Congratulations to the two winners and RDV in June during the Mifa to discover their projects.