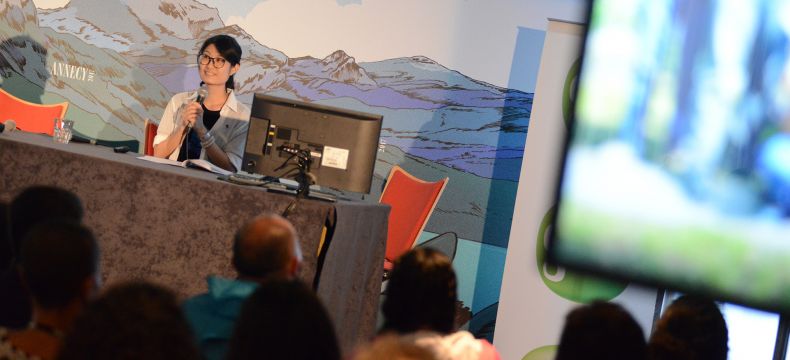 16th May 2018
Shoot the Book Anim': the selected works!
The 10 books selected to be pitched during the inaugural Shoot the Book Anim' at the 2018 Mifa have been revealed!
This year, thanks to a partnership with the SCELF (Société Civile des Éditeurs de Langue Française https://www.scelf.fr/), the International Animation Film Market will host the inaugural Shoot the Book Anim'. This session has the aim of presenting books that are likely to be adapted into animated films.
In total, 54 works were selected to an international jury; among those, 10 have been selected to be pitched during the Mifa.
Discover the following at the Mifa:
Children of the Resistance, Vincent Dugommier & Benoit Ers, Le Lombard
Sasha and Tomcrouz, Anaïs Halard & Bastien Quignon, Editions Soleil
Camille Wants a New Family, Yann Walcker & Mylène Rigaudie, Auzou
The Nightmare Squad, Franck Thilliez & Yomgui Dumont Jungle, (Steinkis Groupe)
Wonder Pony, Marie Spénale, Jungle (Steinkis Groupe)
Emma & Violette, Jérôme Jamon & Lena Sayaphoum, Dargaud
Simon Plays Detective, Sophie de Mullenheim & Romain Guyard, Auzou
Rat and the Ugly Animals, Sybilline & Jérôme d'Aviau, Editions Delcourt
Jefferson, Jean-Claude Mourlevat, Gallimard Jeunesse
The Department of Gardens and Ponds, Didier Decoin, Stock

Congratulations to the authors of the selected books. Go to the Mifa on Wednesday 13th June at 2:00 pm to take part in the presentation of the works during the Shoot the Book Anim' session.