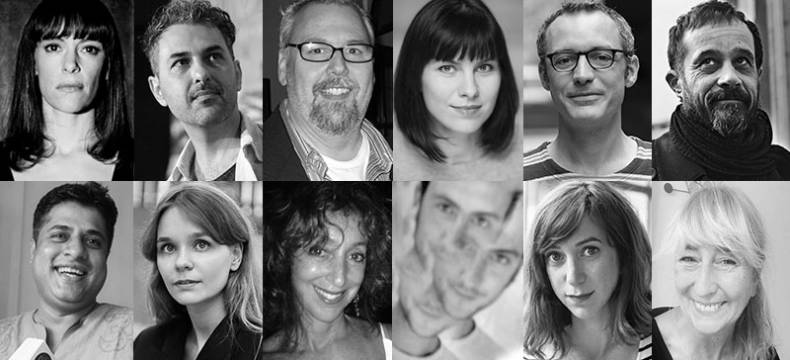 2nd May 2018
Discover the list of juries at the 2018 Annecy Festival!
The names of the juries who will have the task of awarding the different prizes at the 2018 Annecy Festival have been revealed!
The 12 members of the juries at the International Animation Film Festival are divided into four categories and have the task of awarding the 18 official prizes which make up the awards at Annecy.
This year, the different members of the juries are:

Feature Film Category:
Alê Abreu, Director, Screenwriter, Brazil
Emily Loizeau, Singer, Pianist, Composer, France
Dan Sarto, Animation World Network Publisher, Editor-at-Large, USA

Short Film Category:
Claude Barras, Director, Producer, Switzerland
Arthur de Pins, Director, Scriptwriter, Illustrator, France
Agne Adomene, Producer, Art Shot Lithuania

Graduation Films and Off-Limits Short Film Categories:
Pénélope Bagieu, Author of comic strips, France
Bruno Forzani, Director, Belgium
Laurence Petit, Distribution Director, Haut et Court, France

TV and Comissioned Films Category:
Anna Budanova, Director, Animator, Illustrator, Russia
Anand Gurnani, Founder, Vamrr Technologies; Co-Founder, AnimationXpress.com, India
Lea Zagury, Festival Director, Anima Mundi 2018, Brazil
Come along on Saturday 16th June 2018 to the Annecy Festival closing ceremony to find out the prizewinners!
In addition, discover the jury members for the Special Prizes: André-Martin Award; Festivals Connexion – Région Auvergne-Rhône-Alpes Award/In partnership with Lumières Numériques & Mèche Courte; Best Original Music Award for a Short Film and Feature Film, sponsored by the SACEM; and the City of Annecy Award.