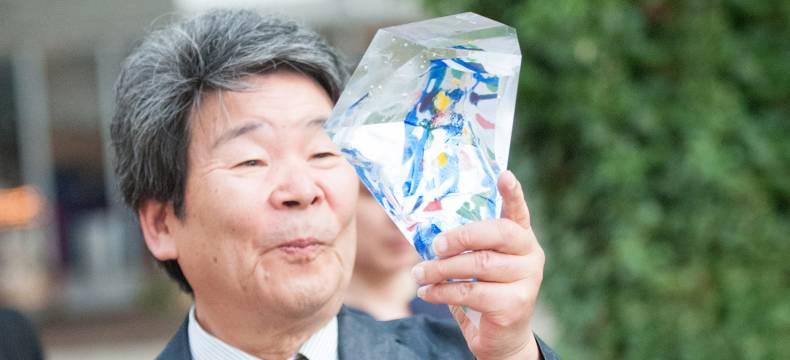 6th Apr 2018
The death of Isao Takahata
Isao Takahata, one of the greats of Japanese animated cinema and the co-founder of Studio Ghibli, died on 5th April at the age of 82.
Born in 1935 in Ise, Japan, Isao Takahata joined Toei Animation studio in 1959. In 1963, he met Hayao Miyazaki, with whom he had a true friendship. Together they directed their first animated film, The Great Adventure of Horus, Prince of the Sun, in 1968.
They worked on several collaborations before working together again on the helm of Nausicaä of the Valley of the Wind in 1984, which achieved considerable success and resulted them in creating Ghibli Studio in 1985. Around twenty other films and widespread recognition subsequently followed. Spirited Away was notably awarded an Oscar in 2003.
The Annecy Festival welcomed him in 2014 and his film The Tale of Princess Kaguya was screened during the opening ceremony. The first Honorary Cristal of the Festival was awarded to him to celebrate all of his work and contribution to animated cinema, which includes Grave of the Fireflies (1988), Pompoko, Cristal for a Feature Film at the Annecy Festival in 1995, and My Neighbours the Yamadas (1999).
Watch the interview with Isao Takahata from the 2014 Annecy Festival