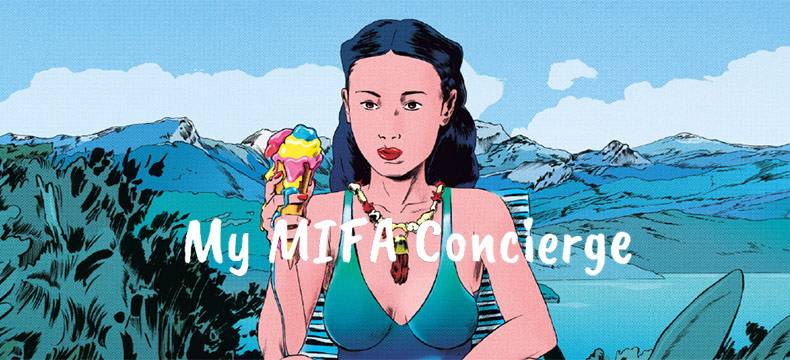 31st May 2017
My Mifa Concierge
Make the most of the Mifa by calling on The Local Bird and her concierge services.
For the first time ever, the Mifa is proposing a personalised service to badgeholders, My Mifa Concierge by The Local Bird.
A local collective of "experience creators", The Local Bird will provide her expertise and network of partners to badgeholders. By offering a wide range of services aimed to cover your professional and personal needs, The Local Bird has signed on to make your stay run smoothly throughout the event.
Amongst other services, The Local Bird can take care of reserving meeting rooms, finding an interpreter, parking valets, currency exchange, dry cleaning, baggage check, on-site transportation, babysitting, food delivery, Annecy tours and much more! Find a more detailed list on her My Mifa concierge page.
If you have a Mifa badge, you can take advantage of a special rate of €10 on top of whatever the service you order costs.
So swing by the Concierge Desk inside the "Congrès" entrance, The Local Bird will be there from Sunday 10th June until Friday 16th June from 8:30 am to 7:00 pm. My Mifa Concierge will also be available 24/7 by phone (+33 6 50 72 04 08), on WhatsApp, WeChat and by email.