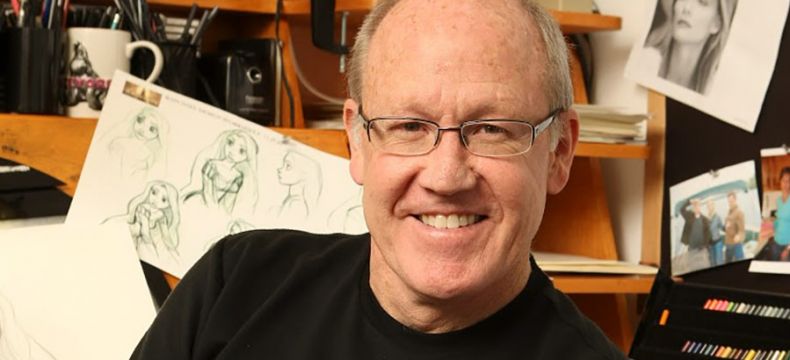 30th May 2017
Meeting with Glen Keane
Take a look back over some of the milestones in animation master Glen Keane's career at his Keynote speech.
A living legend, Glen Keane created some of the greatest ever Disney characters – Ariel, Beast, Aladdin, Tarzan and more recently Rapunzel from the studio's fiftieth feature Tangled, for which he also supervised the animation: all of them are the products of the animator's limitless imagination.
After 38 years of loyal service at Disney, he decided to fly the nest in 2012 and created Glen Keane Productions to further his artistic explorations in animation, design and film. After his Disney characters, Keane has now stepped into the realms of sport with Dear Basketball, an animated short that recounts the career of the legendary Laker's star Kobe Bryant, with whom he worked on the making of the film. The original soundtrack for the short was written by another famous name, the Oscar-winning composer John Williams, whose scores include Jurassic Park, E.T., Jaws and Star Wars.
Over the course of his fifty years in the business, the illustrator has constantly been embracing the numerous technical developments within the animation industry and just like a romantic epic, he has been flirting between art and science the whole time.
For his Keynote speech, this animation master will talk about some of the highlights in his career and also present his latest short Dear Basketball.
Make sure you reserve for this Keynote asap!