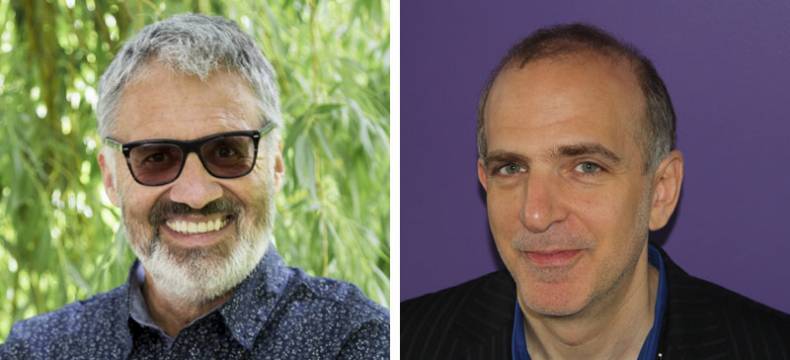 16th May 2017
Mifa & Variety's Animation Personality of the Year Award
The Mifa & Variety Animation Personality of the Year Award will be bestowed upon a duo of distributors: Marc Bonny from Gebeka Films and Eric Beckman from GKIDS.
Created in partnership with Variety in 2015 for the Mifa's 30th anniversary, this award is meant to showcase figures who have contributed to the evolution of the animation industry with their work, commitment and way of thinking.
Following Chris Meledandri from Illumination Entertainment and Aardman founders Peter Lord and David Sproxton, two distributors will be receiving the award in 2017:
Marc Bonny, Founder and President of Gebeka Films, the company behind several animated hits (Kirikou and the Sorceress, My Neighbor Totoro, Louise en Hiver, My Life As a Courgette, etc.).
Eric Beckman, Founder and CEO of GKIDS, which has also contributed to the success of several films (Ernest & Celestine, Approved for Adoption, Avril and the Extraordinary world, etc.).
Mickaël Marin, Head of Economic Development & Mifa, commends the work accomplished by these two distributors who have helped animation conquer new territories: "In today's world where the animation supply is overabundant and audiences are highly solicited, now more than ever, the role of distributors is about taking risks, backing filmmakers and supporting films from their project stage to when they hit theatres."