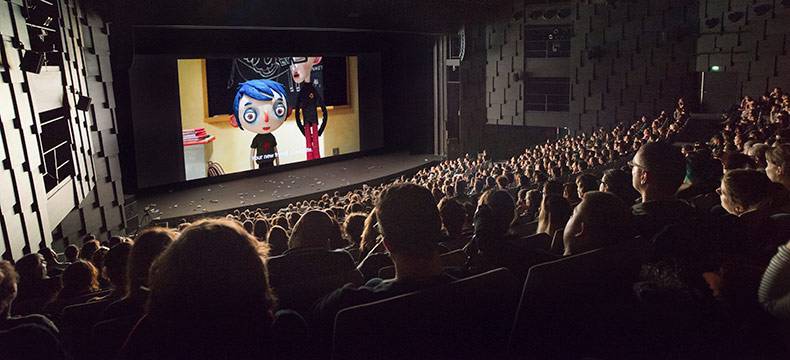 24th Apr 2017
The Entire Annecy 2017 Official Selection !
The feature films in and out of competition top off the list of shorts (already announced) that will be competing in the Official Selection !
This year, the Annecy International Animation Festival received 2,850 films, setting a new record. After a few hundred hours of screening time, the selection committee has revealed the feature films in and out of competition in the Official Selection !

Feature films in competition at Annecy 2017:
Animal Crackers by Tony Bancroft and C Scott Sava (USA)
A Silent Voice by Nako Yamada (Japan)
Big Fish & Begonia by Xuan Liang and Chun Zhang (China)
In This Corner of the World by Sunao Katabushi (Japan)
Ethel and Ernest by Roger Mainwood (United Kingdom)
Have a Nice Day by Jian Liu
Lu Over the Wall by Masaaki Yuasa (Japan)
Loving Vincent by Dorota Kobiela and Hugh Welchman (Poland, United Kingdom)
Tehran Taboo by Ali Soozandeh (Austria, Germany)
Zombillenium by Arthur de Pins (France)

Feature films out of competition at Annecy 2017:
1917 – The Real October by Katrin Rothe (Germany)
Ancien and the Magic Tablet by Kunihiko Yuyama and Kenji Kamiyana (Japan)
Ana y Bruno by Carlos Carrera (Mexico)
Deep by Julio Soto (Spain)
In the Forest of Huckybicky by Rasmus A. Sivertsen (Norway)
I'll Just Live in Bando by Yong Sun Lee (South Korea)
Lost in the Moonlight by Hyun-Joo Kim (South Korea)
Little Heroes by Juan Pablo Buscarini (Venezuela)
Richard the Stork by Reza Memari and Toby Genkel (Germany, Belgium, Luxembourg, Norway)
Rudolph the Black Cat by Kunihiko Yuyama & Motonori Sakakibara (Japan)
Tad, the Lost Explorer, and the Secret of King Midas by Enrique Gato Borregan and David Alonso (Spain)
Tea Pets by Gary Wang (China)
The Man Who Knew 75 Languages by Anne Magnussen and Pawel Debski (Norway)

The selection of shorts, TV series & specials, commissioned and graduation films was already announced in March. You can find the entire list online.
Some of the first programmes for the Festival, Mifa and Meetings are also available online.
To find out more about the 2017 Annecy International Animation Film Festival, Market and Meetings, check out the Press Package page and download the press kit.
And don't forget to get your accreditation online before 31st May to take part in the Festival from 12th to 17th June and the Mifa from 13th to 16th June 2017.