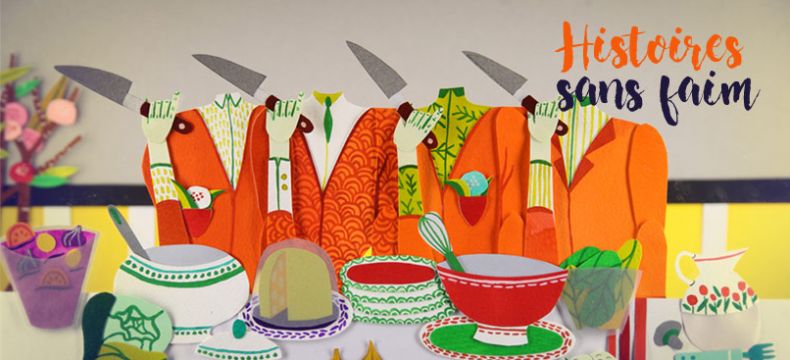 19th Sep 2016
Histoires sans faim
th.">
As part of the "CITIA fait son cinéma" CITIA is organising a new screening session, "Histoires sans faim", at the MJC Novel on October 6th.
As organiser of the International Animation Film Festival, CITIA aims to present the world of animated film to a wide audience through regular screening sessions, often centered on a particular theme and open to the general public.
The next session, "Histoires sans faim", will take place at 7:00 pm, Thursday, 6th October at the MJC Novel.
The programme will be made up of fifteen animated shorts including:
Le Café, Stéphanie Marguerite and Émilie Tarascou
Food, Jan Svankmajer
Qui veut du pâté de foie ?, Anne-Laure Bizot and Amélie Graux
Western Spaghetti, PES
How to Eat Your Apple, Erick Oh
Melting POP, Alexandre Dubosc
And you won't be left hungry after as the session will be followed by refreshments!
See you at 7:00 pm, Thursday 6th October, MJC Novel.
Special rate: 4 EUR (first come, first seated). Not suitable for children under 10.