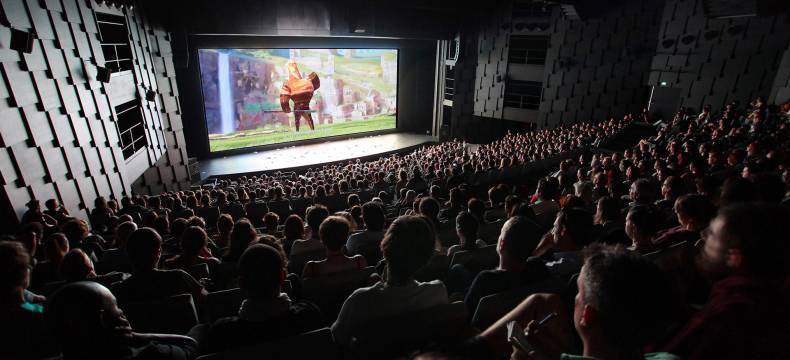 27th Apr 2016
Check out the Annecy 2016 Official Selection!
Feature and short films in and out of competition: the entire Annecy 2016 Official Selection is online!
Once again, the Annecy Festival received a record-breaking number of submissions, almost 2,700 films were sent in from 85 different countries and 236 made the cut.
The list of feature films in the Official Selection has now been released!
In competition:
25 April Leanne Pooley and Matthew Metcalfe (New Zealand)
Snowtime! (Aka: Cleo) Jean-François Pouliot and François Brisson (Canada)
La Jeune Fille sans mains Sébastien Laudenbach (France)
My Life As a Courgette Claude Barras (France, Switzerland)
Nuts! Penny Lane (USA)
Psiconautas, the Forgotten Children Pedro Rivero and Alberto Vázquez (Spain, France)
Seoul Station Sang-ho Yeon (South Korea)
Sheep end Wolves Maxim Volkov (Russia)
Windows Horses Ann Marie Fleming (Canada)
Out of competition:
Bad Cat Mehmet Kurtulus and Ayse Ünal (Turkey)
Bilal Ayman Jamal and Khurram H. Alavi (United Arab Emirates)
Capture the Flag Enrique Gato Borregán (Espagne)
Gamba Tomohiro Kawamura, Yoshihiro Komori and Yoichi Ogawa (Japan)
Kai Sung-gang Lee (South Korea)
Manang Biring Carl Joseph Papa (Philippines)
Monkey King: Hero Is Back Tian Xiaopeng (China)
Pat & Mat, the Film Marek Beneš (Czech Republic)
Regular Show: The Movie JG Quintel (USA)
The Anthem of the Heart Tatsuyuki Nagai (Japan)
Un rêve solaire Patrick Bokanowski (France)
The selection of short films, TV series and specials, commissioned and graduation films in competition as well as the short films out of competition was already revealed in March. Take a look!
You can also take a peek at a few other happenings in store for the Festival, Mifa and Meetings.
And to get the lowdown on everything Annecy 2016, download the press kit.
If you haven't already done so, get your accreditation so you can participate in the Festival, Mifa and Meetings!